Volunteer Escort - Truro to St Austell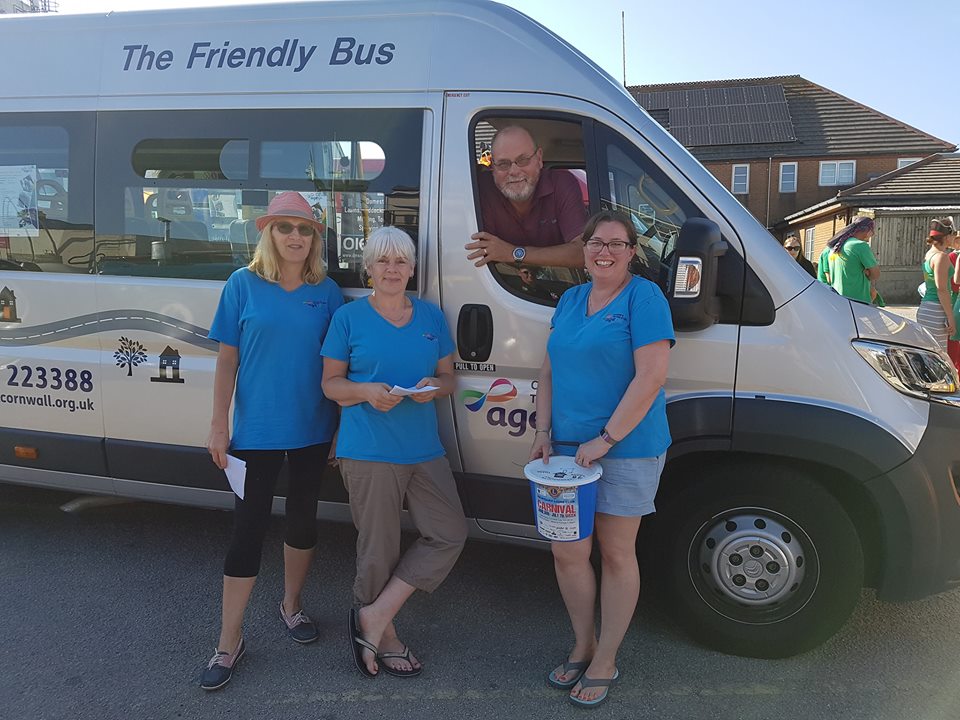 About the opportunity
Have you ever thought of Volunteering?

Volunteering can be a great way to meet new people, get out and about and support people. At Age UK Cornwall & The IOS, we operate 3 Day Services in St Austell, Newquay & Falmouth that take people from their homes to our busy & vibrant Day Centres.

Our Day Services help you learn new skills, gain confidence, improve mobility and have fun with old friends and new. Our belief is that each person must be supported to live the life they want, to the best of their abilities. Our friendly staff & volunteers are always on hand to help, assist and develop a tailored package of care.
What are they looking for?
Bob, one of our Volunteer Escorts, told us why he really enjoys volunteering.

"Volunteering has enabled me to give something back to the local community and make some great friends. By lending a helping hand on the minibuses, I get to see the joy on clients faces, support the Day Centre and reduce isolation in Cornwall. What could be better than that!"

We are searching for Volunteers escorts to accompany our minibus driver on daily trips from Truro to St Austell Day Centre.
• Do you enjoy meeting new people, are confident and outgoing and like helping others?
• Are you someone who is flexible, patient and understanding?
• Are you fit and able to help others safely on and off the bus?
• Would you like to give something back to the Cornish Community?

If your answers are YES, then you would make a perfect volunteer escort.
Practical Considerations
As a volunteer escort, you would be given appropriate training, be part of a great team and get to help others enjoy a lovely day out! Lunch and refreshments will be provided for you, all you need to bring is a big smile and a caring nature.

If you are interested in becoming a volunteer escort for St Austell Day Services, then please apply on the link below or call our Helpline on 01872 266383 or email: volunteering@ageukcornwall.org.uk
Apply today
You can apply online by clicking this link or contacting our Helpline on 01872 266383 - or via email on volunteering@ageukcornwall.org.uk