'Leave a Gift to Cornwall' a service for writing your will
Writing a will is an important task to tick off life's "to do" list. With more than 60% of the UK's adult population yet to write a will, let Age UK Cornwall & The Isles of Scilly support you to do this.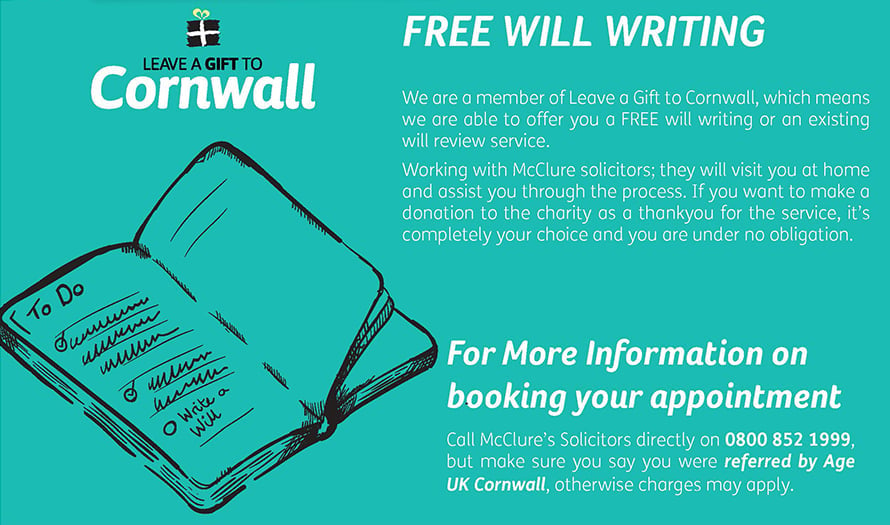 If you want to ensure your money, treasured items or property are gifted to the loved one of your choice, it's best to make it legal. By accessing our face to face free Will service, you can ensure the legal measures you want are taken care of, you can also support your local charity to continue its vital community work in Cornwall.
Leave a Gift for Cornwall has partnered with McClure's solicitors, a national specialist in will writing and legal services. By contacting them on the number above or the attached link you can access a team of experts who will provide you with all the advice and guidance you need.
Contact the team today
Click this link to call today, and don't forgot to say you have been referred by Age UK Cornwall, otherwise standard charges may apply.
Will Writing Guidance
Here you can find downloads relating to Free Will Writing & 'Leave a Gift to Cornwall'