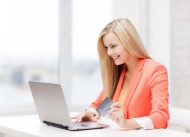 You can donate online and help us reach the thousands of older people who feel isolated and alone.

Whatever size, every contribution goes towards promoting the well being of older people, to make later life a more fulfilling and enjoyable experience.
Thank you for deciding to make a donation to Age UK Coventry & Warwickshire.
Why we need donations
Although we receive grants for some of our activities, nothing is ever guaranteed, so to continue our work for and with older people across the city we depend greatly on the generous support of local people.
However much you can give, whether it is a regular payment or a single donation we guarantee that every penny will be spent in Coventry & Warwickshire for the people of Coventry & Warwickshire.
Our promise
If you donate to Age UK, we guarantee that as members of the FRSB, you can give with confidence and that your money will be used honestly and properly. Read our fundraising promise.