Our Five Year Strategy comes at a crucial point in the development of the organisation. We have spent the past 23 years establishing high quality services and developing a strong reputation in the Borough for service delivery. It is now time to look ahead and this strategic plan sets out our direction for the next five years, taking us to 2023.
An organisation with a strong purpose is one which inspires higher levels of trust and confidence among its staff, partners and customers and is one which is more likely to grow sustainably. It is also more likely to be efficient, with strong accountability and a motivated team.
Therefore, this strategy focuses on clearly articulating our vision and mission - in a way which lays out a common purpose between staff, volunteers and partners and makes clear our ambition and dedication to the older people of Croydon. For us, this strategy is crucial for us to continue to keep our clients at the heart of what we do.
In order to achieve our mission, we believe that we must develop and expand our services to better meet changing and increasing demands; and build a viable social business model for our trading activities to support the sustainable growth of our organisation. To do so, we will focus our service provision under our three main strategic priorities:
Trading
Development & Innovation
Good Governance
We believe this strategy and its objectives set out the key elements to being a successful organisation.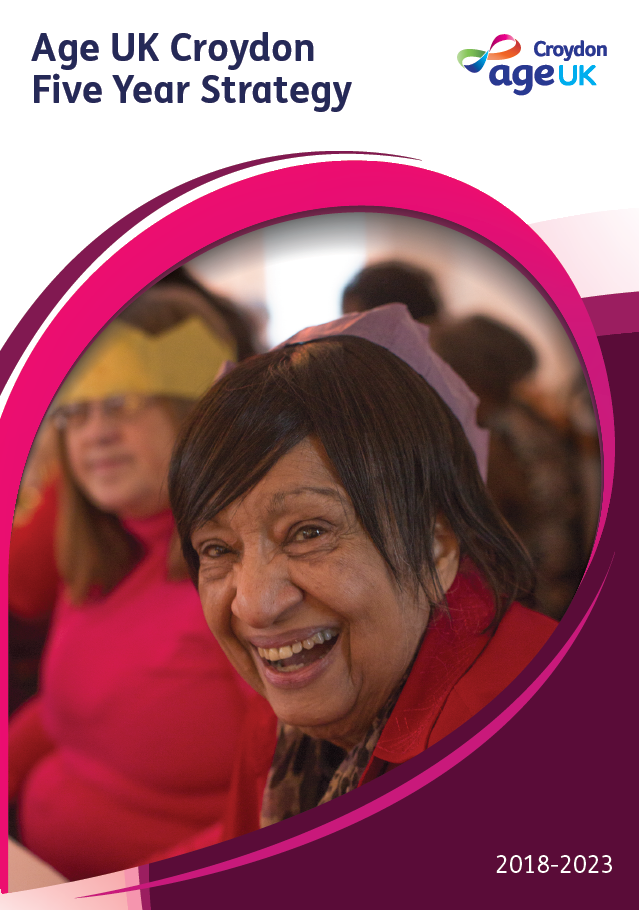 Five Year Strategy 2018-2023
Download for more information