Balance and Movement Class
Day: Every Monday
Time: 10.00am – 11.00am
Location: Scratchley Hall, Thornton Heath
Cost: £5 per session. £1 is deducted from the price if more than one activity is attended in the same week
Balance and Movement enables you to stay well, prevent falls, keeping you out of hospital, aiding you to stay mobile and active.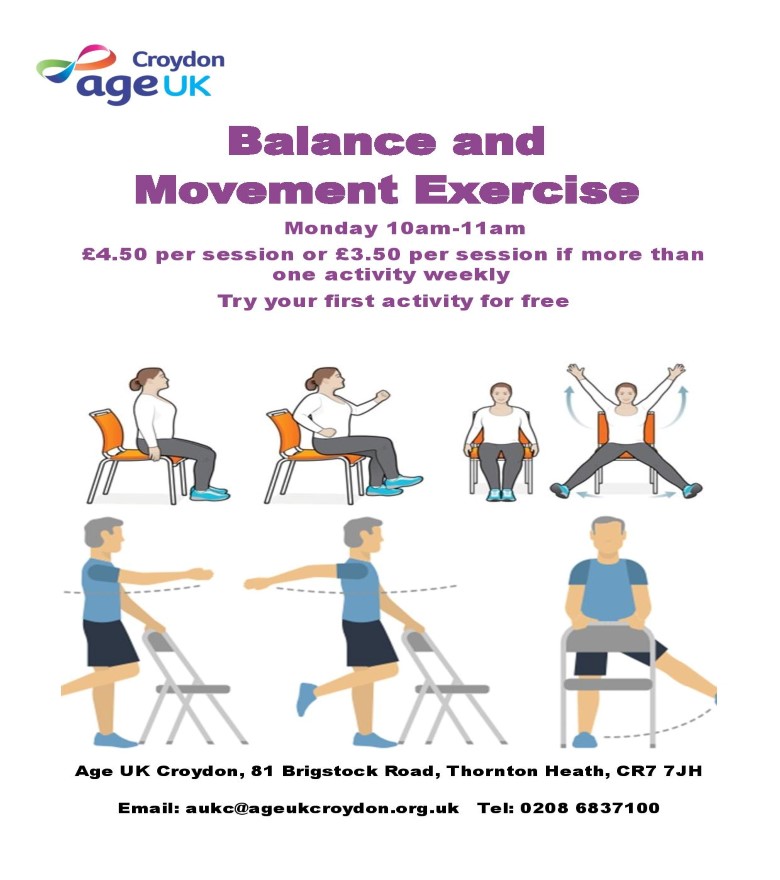 Why not try an activity for free?
For more information or to book your session and complete any relevant forms, you can contact our Brigstock Road office on 020 8683 7100.