Our nail care service will help you stay comfortable on your feet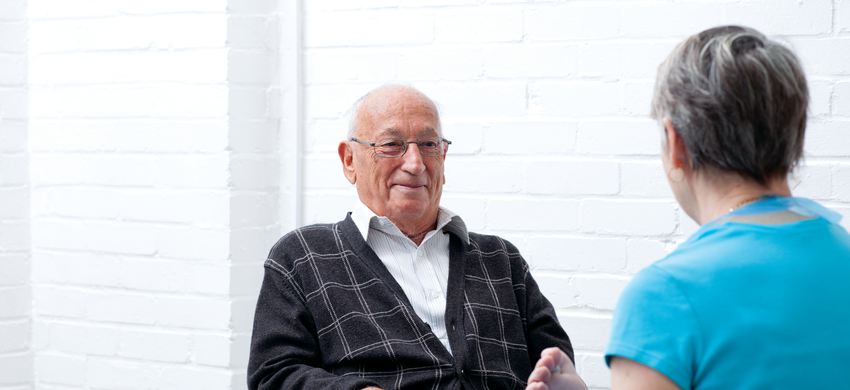 Age UK Croydon is pleased to present our Nail Care Service, providing basic fingernail and toenail care for everyone living in the London Borough of Croydon. Fingernails and/or toenails will be cut and filed by trained volunteers.
Venues and times
You can attend one of our venues throughout the borough. Not all venues operate every day, so it's important to call for an appointment.
Monday
Age UK Croydon, Brigstock Road, Thornton Heath. Once a month, for appointments please phone 020 8683 7100.
Tuesday
Kenley Memorial Hall, Godstone Road, Kenley. For appointments, please phone 020 8660 6905.
Selsdon Centre, Sainsbury's Development. For appointments please phone 020 8651 1111.
Wednesday
Old Coulsdon Centre for the Retired. For appointments, please phone 01737 554386.
Thursday
Purley Cross Centre, Purley. For appointments, please phone 020 8668 4189.
How much does it cost?
The charges are as follows:
Nail care pack: £18.
Fingers or toes £10 (first visit £23 to include your own nail care pack).
If you'd like both your fingernails and your toenails cut, there's an additional charge of £7.50.
Regrettably, we are unable to cut your nails if you are diabetic, or if you have poor circulation or unhealthy feet or troublesome nails, or are taking any type of steroid or blood thinning medication such as Warfarin.
Contacting us
For further information, contact the Help at Home team:
Telephone: 020 8683 7120
Fax: 020 8683 0571
Email: homeservices@ageukcroydon.org.uk