Jam Jar Army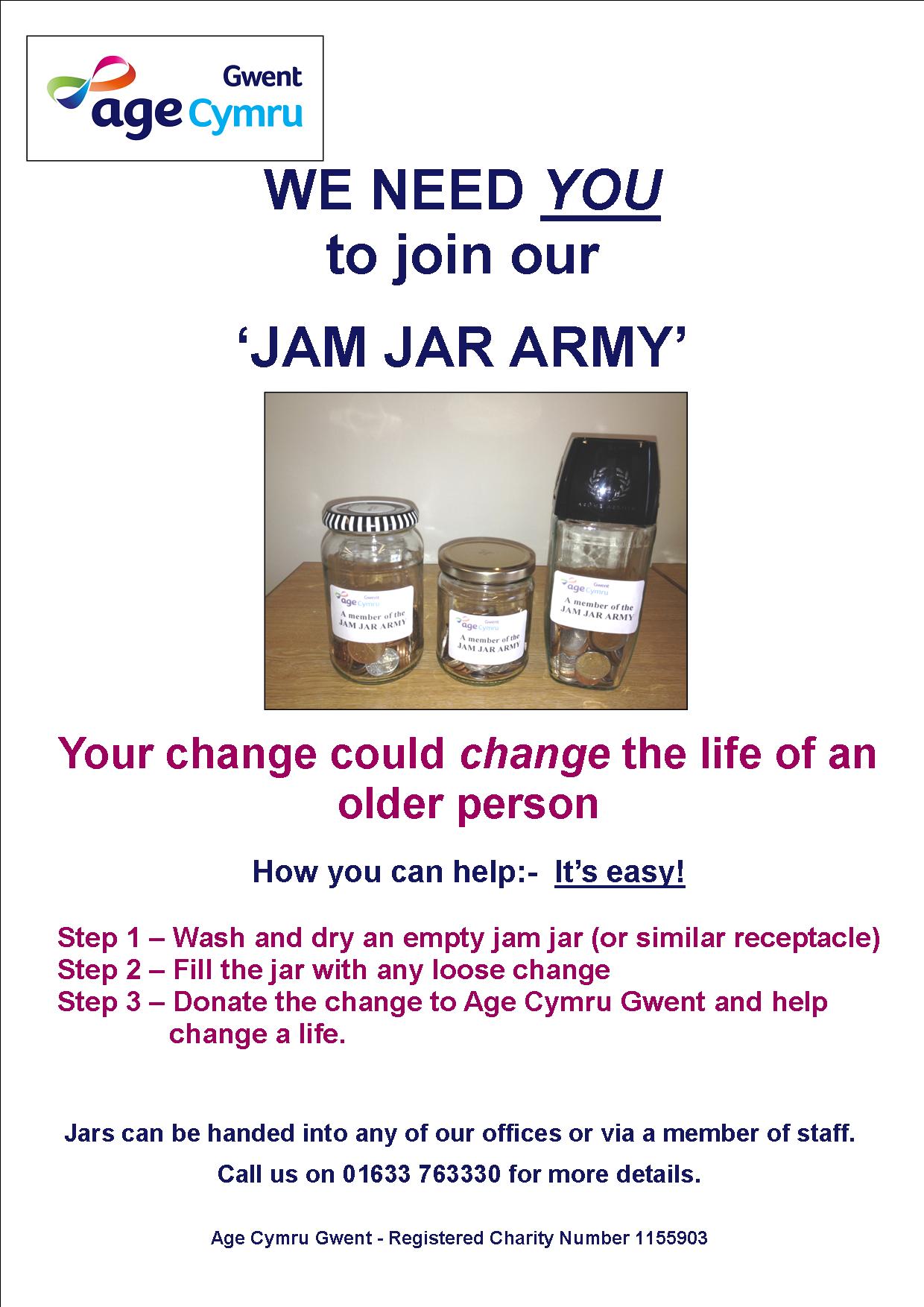 Published on 24 June 2019 10:51 AM
We're raising money for our Digital Inclusion Project to help older people understand and use digital technology to improve their quality of life by creating social networks, ensuring they are savvy consumers and helping them to continue to play a full role in society. - YOU can help by joining our 'Jam Jar Army'!
Your change could change the life of an older person.
How you can help: It's easy!
Step 1 – Wash and dry an empty jam jar (or similar receptacle)
Step 2 – Fill the jar with any loose change
Step 3 – Donate the change to Age Cymru Gwent and help change a life.
Jars can be handed into any of our offices or via a member of staff.
Call us on 01633 763330 for more details.