Age Cymru Gwent offers a free and confidential information and advice service for older people, their families and carers.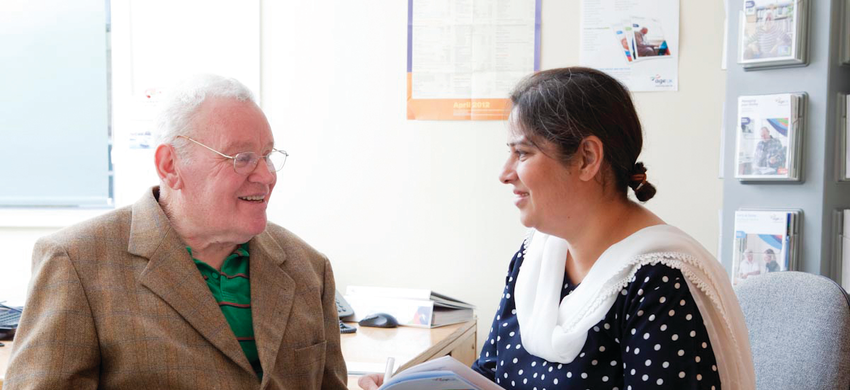 The service is provided at the office by a Team Leader and two support workers. These are supported by a small team of trained volunteers.
The Information & Advice Office can be contacted by telephone for enquiries or to arrange an appointment between 10.00am and 4.00pm Monday to Friday on 01633 240190. There is also a 24 hour answerphone service available.
Email : info@agecymrugwent.org
Home visits can be considered in some circumstances for service users unable to attend the office and these will be delivered by I&A officers.
As part of the advice process we may need to record and retain some of your personal details. This is for statistical purposes and to satisfy the requirements of quality audits. However we will respect your wishes if you don't want us to keep your details.
In the year ending 31st March 2019, our information team handled 8,523 enquiries.
Information guides and factsheets available

If you would be interested in volunteering as an adviser, visit our volunteering page to find out more.

The Information & Advice Team Leader delivers talks on the work of the charity and advice staff attend 'information events' for older people throughout Gwent.
We welcome your comments about the service you've had from us. If you have any suggestions of ways in which we could improve, or if you wish to record a compliment or make a complaint please get in touch with us