The Men's Sheds is a social group made up of men from all walks of life, who wish to learn and share skills and trades from and with each other. It is a place where men can come together and share life experiences in a friendly, fun, welcoming and safe environment. Where men can have a chat and cuppa and put the world to rights.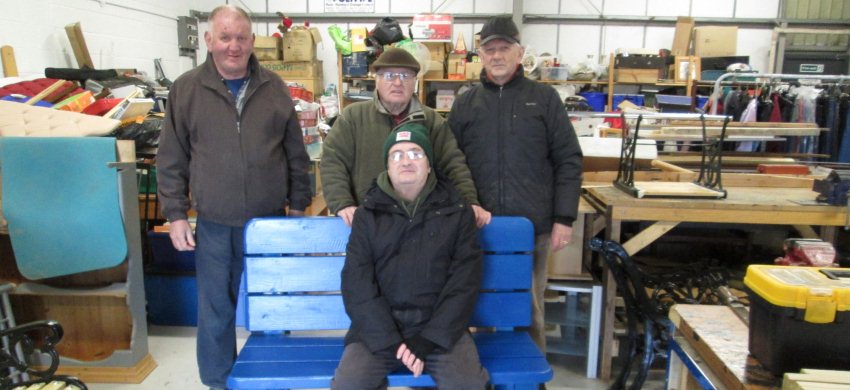 Men's Sheds aims to:
Learn new skills
Make new friends
Pursue your hobbies
Relax with friends
A sense of belonging
Information and advice
and much more
What is men's sheds?
A Men's sheds is a dedicated, friendly and welcoming meeting place where men can come together and undertake a variety of mutually agreed activities such as:
Woodworking
Metalworking
Digital Photography
Gardening
Computers
If you would like more information please contact Brian on 01286 671711