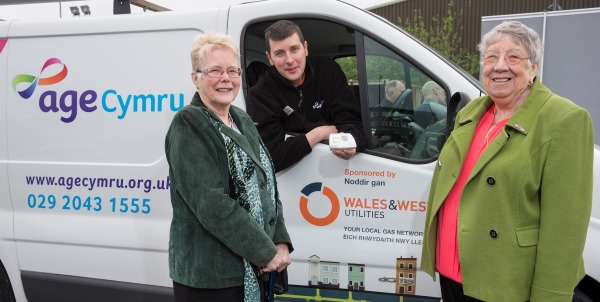 We all want to remain independent for as long as possible… which is why Age Cymru is pleased to be working partnership with Care and Repair Cardiff and The Vale to offer our HandyVan service.
How can HandyVan help?
We can help with small household repairs, minor adaptations and odd jobs that will improve your quality of life.
Our HandyVan service can give you peace of mind through free energy efficiency checks, safety measures and improve home security.
Who can benefit from HandyVan?
Our HandyVan service is specially tailored for the over 50s, but the service is open to all who live in Cardiff and the Vale of Glamorgan.
If you don't live in these areas we have local Age Cymru partners across Wales that may offer the service you're looking for.
What are the added benefits?
Both Age Cymru and Care and Repair Cardiff and The Vale take a holistic approach to our work.
A key principle of the service is that each visit has time built in for social interaction to alleviate loneliness and identify any further services or support the client may require eg information and advice or befriending services.
What are the costs?
Through a range of partnerships and funding programmes we are able to offer many of our services free of charge however some services may be chargeable dependent on eligibility.
Contact our HandyVan team at Care and Repair Cardiff and The Vale to find out more. Call 029 2047 3337 or visit their website