We have teamed up with Care & Repair Western Bay to launch a Homecooked Meal Delivery Service from our Afan Nedd Centre in Port Talbot.
In response to the Coronavirus outbreak, we have been adapting our services to best fit the needs of our older people and our communities.
In Port Talbot, our Afan Nedd centre has provided hot meals and reduced isolation amongst hundreds of older people - we do not want to let that slip. In trying times such as these, it is important to adapt, to be flexible, to be compassionate and to look after each other.
In light of this, we have re-deployed our lunch club into a Homecooked Meal Delivery Service, offering a two-course hot meal every weekday for just £5.00, plus a small delivery fee.
The service is available to:
Over 70s
Over 50s with pre-existing health conditions or mobility issues
Vulnerable clients of any age who are struggling to access food supplies
Everyone and anyone who would like hot meals deliveried
Our Homecooked Meals
Our two-course lunches are prepared fresh daily by our experienced team. Lunches are carefully packed and delivered hot to your door ready to eat, between 12.00pm – 1.30pm. Our meals include a choice of a main meal and a dessert. We can cater for dietary requirements on request.
Our delicious menu shows just some of the fresh choices on offer daily. Orders can be made by telephone.
Please note that our menu changes every two weeks. Menus are sent with meal orders, read out by telephone, or emailed to you on request.
We require 48 hours' notice for meal orders. Lunches can be ordered weeks in advance and payment can be made over the phone by secure debit or credit card payment. You can also pay by signing up to direct debit payments or by making BACS transfer. Please contact our team to find out more information.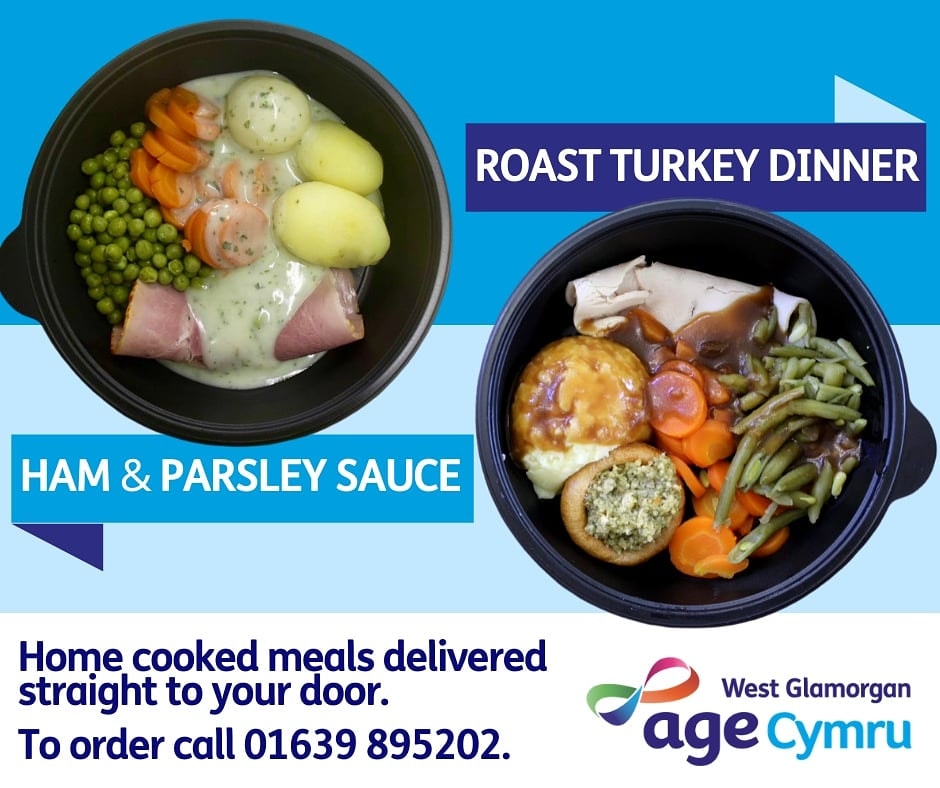 We have introduced social distancing measures and strict hygienic controls to keep our staff, volunteers and clients safe.
During these unprecedented times, our small team of staff appealed to the community for help in delivering our service. We have been overwhelmed with the kindness and support we have received from the community and those who have volunteered to help us to provide food for those most in need.
If you or anyone you know would like to take part, click here to find out more about volunteering with us.