Darley Dale Community Garden Project
Published on 22 April 2021 02:45 PM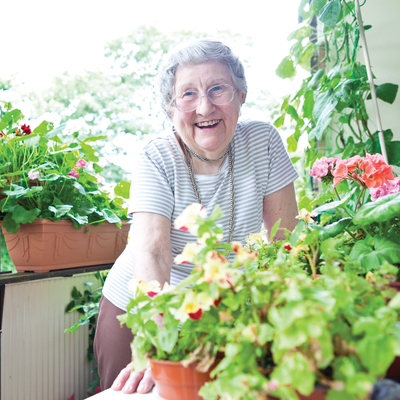 Darley Dale town Councillor, Dave Oakley, has proposed that a vacant and redundant piece of land at the Church Road allotment site should be used as a new multigenerational Community Garden Project.
The project involves children from the nearby Churchtown C of E Primary School and has been greatly welcomed by the school's headteacher.
The proposal also intends to involve any interested local community groups and individuals.
Darley Dale Town Council have allocated the funding for the clearance of the site to prepare it for use, Many local councils and organisations have given grants to the project.
Cecilia Harris is the Project Manager for the garden with specialist tutor, Lesley Allen who is working with the School to support learning about environmental issues, growing of food, nutrition and healthy eating.
It is hoped that Darley Dale Town Council will host the funding required for what is anticipated will be the pilot stage of the Project, running until July 2021.
Plans include a Celebratory Event on 9 July to show-case what has been achieved & demonstrate future plans with the Duke of Devonshire accepting an invitation as the Official Guest for the afternoon.
Getting outdoors and gardening is great for positive mental health, if you are looking for some tips on growing plants in your garden check out this article on the Gardener's World website https://www.gardenersworld.com/how-to/grow-plants/gardening-for-beginners-how-to-plant/
Current Funding
Get in Contact

The project has benefited from funding from:

Derbyshire County Council's Community Leaders Fund

Derbyshire Dales District Counci's Local Projects Fund

Darley Dale Town Council's Community Fund

Duke of Devonshire Charitable Trust

Derbyshire Dales CVS Better Derbyshire Dales Fund

Anyone wishing to get involved with the Community Garden Project should contact Cecilia Harris, the Project Manager, on 01629 760127.

Anyone who would like to make a finanical contribution to the Project can contact Iris Wagstaffe, a local volunteer co-ordinating the Project, on 01629 732785.
More information about our work