Careline
Careline is a telephone befriending service for people living in Erewash. Older people will receive regular telephone calls for a friendly chat.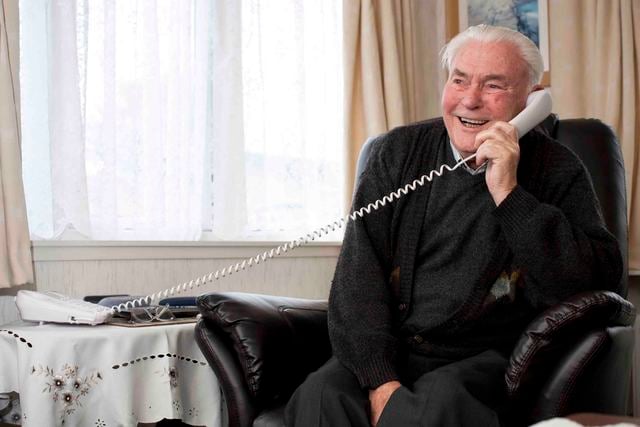 "Chatting to the Careline staff makes my day and leaves me feeling that someone cares and that I'm wanted."
Careline also provides social and emotional support to older people who are isolated or lonely and who want to maintain their independence. The service provides access to a wide variety of preventative information and support.
Who is it for?
people living in the Erewash area
older people who feel isolated
What are the benefits?
Older people feel less isolated and more engaged with their community
Older people have contact with a wide variety of preventative information and support
Older people receive essential monitoring support to maintain independence
Carers are supported and receive respite – especially long-distance carers
How do we do it?
Anyone can refer themselves or someone else to the Careline. Referrals are also encouraged from social workers, GPs VCS agency, carers and relatives.
People will receive a regular phone call from a volunteer.
To make a referral, please call 01773 766922 or e-mail cathy.lomax@ageukdd.org.uk
How much does it cost?
No charge for this service.
How do I volunteer?
The Careline service operates with a team of volunteers making the regular calls. Volunteers do not need to live in Erewash; as they are phoning, they can call from anywhere. Most volunteers call from home, but it may be possible to call from an Age UK Derby & Derbyshire shop or office. To find out about how to become a volunteer, please contact Cathy Lomax on 01773 766922 or e-mail cathy.lomax@ageukdd.org.uk
Safeguarding adults
If you have any concerns about whether an older person, or yourself, is being abused or neglected, please see our safeguarding adults page for help. We are committed to preventing the abuse and neglect of vulnerable adults.
Other information you may find helpful
Related pages on our website