This 'Seated Vitality at Home' booklet has been created to help older people enjoy chair-based exercises at home.
Seated Vitality is an excellent form of physical activity for anyone who has difficulties in exercising whilst standing. Exercises can be adapted to suit your specific needs and requirements. Regular Seated Vitality sessions will help you to improve your mobility, balance, flexibility, fitness and strength. All of which will help you with everyday tasks allowing you to feel empowered and remain as independant as possible. Carrying out these sessions at home will also positively boost your mental wellbeing and help you to feel more energised.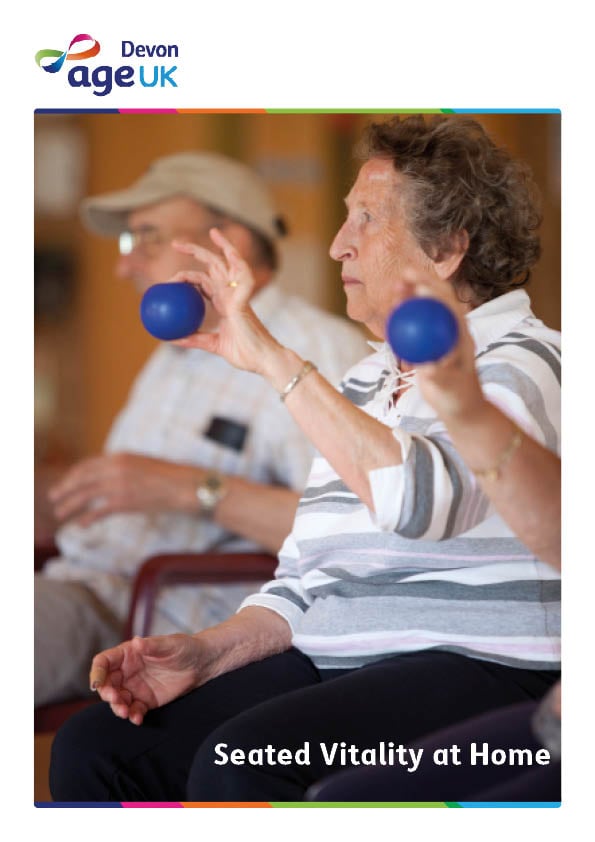 If you would prefer a hard copy of this booklet please contact us our Active in Later Life Service on 0333 241 2340 or info@ageukdevon.co.uk. Alternatively you can complete our contact us form here with your request.