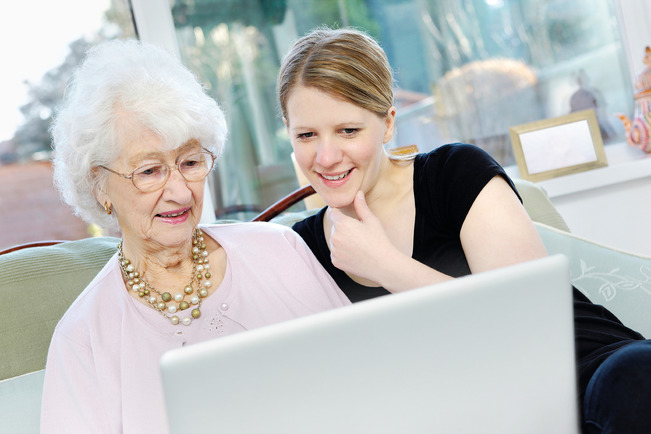 Build your IT confidence and unlock your skills.
We understand for some older people using technology can be daunting and it can be difficult to know where to start. However building your IT confidence and learning how to use technology can open so many doors from a new way to communicate with family and friends to helping remain independant in your own home.
With this in mind we have IT volunteers across Devon who are able to visit you in your own home or in a neutral location to help you learn how to use your technology. These sessions will be on a one to one basis and will be tailored to your needs and what aspect of using technology you would like to learn.
All of our IT volunteers have backgrounds in IT and have undergone a DBS (Disclosure and Barring Service) Check. We currently have IT volunteers ready to help in Teignbridge and North Devon.
To find out more about the IT support we can provide including charges please call 0333 241 2340 or complete our contact form and we will get back to you as soon as possible.
Your Feedback
We are always trying to improve what we do, so we welcome your feedback at any time. To find out how you can provide us with your suggestions, click this link to our Comments, Compliments and Complaints page. We look forward to hearing from you.