Virtual Cognitive Stimulation Therapy (vCST)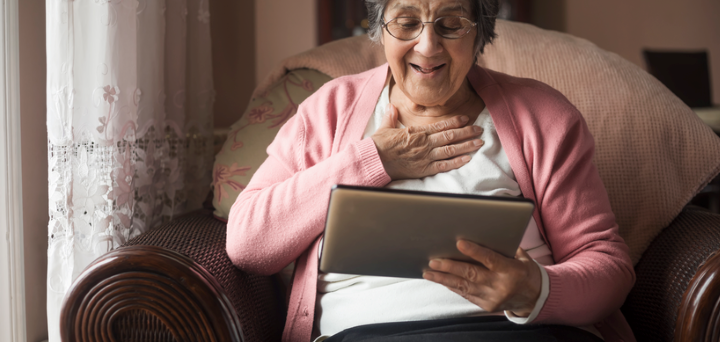 Virtual Cognitive Stimulation Therapy (vCST) - Evidence based support for people living with mild to moderate dementia.
Age UK Devon is partnering with Memory Matters South West CIC to ensure people living with dementia have online access to recommended group workshops in Devon whilst it is difficult to meet face to face.
Memory Matters ™ informal group workshops are proven to be as effective as the anti-dementia drugs available for Alzheimer's and now they are even more accessible.
A FREE 14 week course of group workshops.

Meet others online and enjoy talking exercises designed to stimulate thinking.
Memory Matters ™ have been running CST Workshops for 10 years and have a wealth of experience in engaging people living with dementia in a fun, friendly atmosphere which promotes thinking skills. They are now sharing their knowledge and expertise with Age UK Devon, supporting them to deliver the same gold standard level of service.
CST follows a simple structure including:
Music or song

Current affairs chat

Word warm-up exercise

Subtle orientation to time and place

The main topic of focus which is different for each workshop eg. Word games, sounds, childhood, household treasures, categorising objects, money.
Workshops are fun and light-hearted, and there tends to be as much laughter as thinking.
"It's so nice to see everyone whilst they're sat in their own rooms" Jose, St.Austell
"Today we looked at pictuers of children playing outdoors and discussed and made a list of all the things we used to play when we were young, I remember hop flag on the flagstones outside." Claire, 99 years old, Bodmin - first time using the internet.
Workshops all currently take place online and we will help you every step of the way to gain access to the sessions.
Online workshops are one hour in length.
If you are living with mild to moderate dementia or know someone who is and are interested to find out about attending please contact Trish Warren on 0333 241 2340 or email info@ageukdevon.co.uk.
Your Feedback
We are always trying to improve what we do, so we welcome your feedback at any time. To find out how you can provide us with your suggestions, click this link to our Comments, Compliments and Complaints page. We look forward to hearing from you.