Better Later Lives for Veterans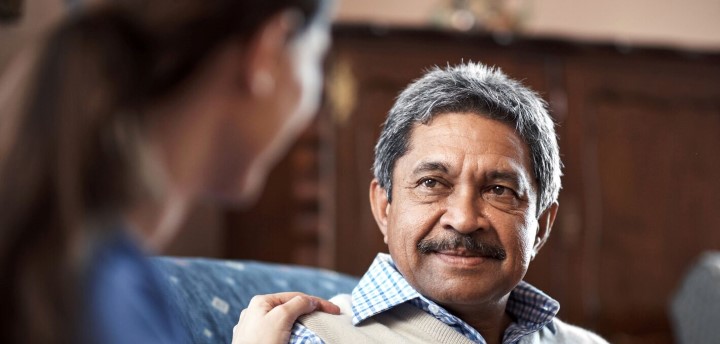 Earlier this year, we were successful in applying for funding from the Armed Forces Covenant. The funding will allow us to focus our Better Later Lives project on older veterans in Devon.
Who is a veteran?
If someone has served in the UK Armed Forces, even just for one day, they are recognised as being a veteran. This is true whether they had a career in the Forces or did National Service.
What will we do?
We know specific information and advice can be particularly helpful to older veterans. Our Better Later Lives project provides one to one advice and support to meet the needs of older veterans, who are experiencing a significant life event. This might be a time of change, such as retirement, a new health diagnosis or a change in caring responsibilities.
Many people who have served in the Armed Forces speak about the close knit relationships they experience there, that there is always someone to turn to, or someone to help. After leaving the Forces, it can be a shock to be without that support.
Our Better Later Lives Co-ordinator will provide one in depth face to face (or telephone) session, to explore what is important to you, and help identify goals to make life better. Our team can provide a full benefit check, help to apply for benefits, and put you in touch with other organisations. Perhaps you need advice on care or would like to explore a new hobby.
We have teamed up with SSAFA The Armed Forces Charity, to combine our expertise for the benefit of older veterans. SSAFA Devon Branch are holders of the Queens Award for Voluntary Service and we are pleased to be working with them more closely. Last year fifty five SSAFA Devon volunteer caseworkers helped 456 veterans with practical, emotional and financial support. We know together we'll be able to offer creative solutions to improve life for older veterans.
If you or someone you know would benefit from Better Later Lives for veterans, please call our friendly advisors on 0333 241 2340 or email infoandadvice@ageukdevon.co.uk.