Circles is flexible and designed so that almost anyone can volunteer. We want to make sure you get involved in a way that works for you! Are you nuts about knitting? A budding baker? An I.T wiz or happy talking history? Or are you simply interested in making a difference? We want to learn about you so we can match your interests with an older person experiencing loneliness.
Meeting up can be easily arranged around work and family. People typically offer 2 hours a week which can make a real difference to someone's life!

Still unsure? See what our volunteers are saying…
Becky
What made you volunteer in the first place?
I volunteered after watching Good Morning Britain (whilst on the bike at the gym) and they were doing a campaign of 1 million minutes. Whilst I was watching it made me cry when I saw how lonely some older people are and I decided I wanted to do something about it and I can honestly say I haven't looked back!
What do you enjoy about volunteering?
I love volunteering as I feel I am making a difference to Vera's quality of life and I actually feel like I have gained a friend. It isn't just the volunteering I enjoy, I also enjoy being involved with the Circles team at Age UK and all the fab people. It's just fab!
Stella
What made you volunteer in the first place?
I have seen in my own family how tough being lonely is. I realised that there was a lot of lonely people out there and I wouldn't want it to be me! I wanted to make a difference.
What do you enjoy about volunteering?
I enjoy helping someone to get out of the house and among their friends and reconnect.
Alex
What made you volunteer in the first place?
The thought of older people being lonely struck a chord with me as I spent a lot of time living with my grandparents. I had never volunteered before but had always wanted to – although I was not sure where my skills would be most suited. When I heard about Circles it sounded like a great project and I wanted to get involved with it in some way. The project really appealed to me because of its flexible approach and the creative ways you can expand people's social networks.
What do you enjoy about volunteering?
Being one of the younger volunteers it is a great way for me to connect with another generation and gain a different perspective. It is very social and I have enjoyed meeting like-minded people. I have made lots of new friends.
Tony
What made you volunteer in the first place?
I have been retired for 5 years and have previously volunteered for The British Heart Foundation. I was getting itchy feet and saw an advert in a local magazine about the Circles Project. I had a void to fill at home and wanted to get out more and see more people.
I knew before I started that it would be rewarding and I have not looked back since joining the team. I enjoy meeting fellow volunteers and the Circles staff, it's all one family. Together we can make such a big difference to combat loneliness.
What do you enjoy about volunteering?
The main thing I enjoy about being a Circles volunteer is the warm good feeling and satisfaction I get when I visit Bill. Every visit is different. We chat about a range of subjects from the weather to Bills lifetime of farming. Sometimes we will have fish and chips, go out to the market, garden centres or museums.
The point is you feel like you are doing a worthwhile thing. You laugh a lot and when I leave I get a warm glow and look forward to my next visit. I cannot recommend Circles enough. Loneliness is in my opinion as bad as an illness. It's great that so many people are benefiting from the project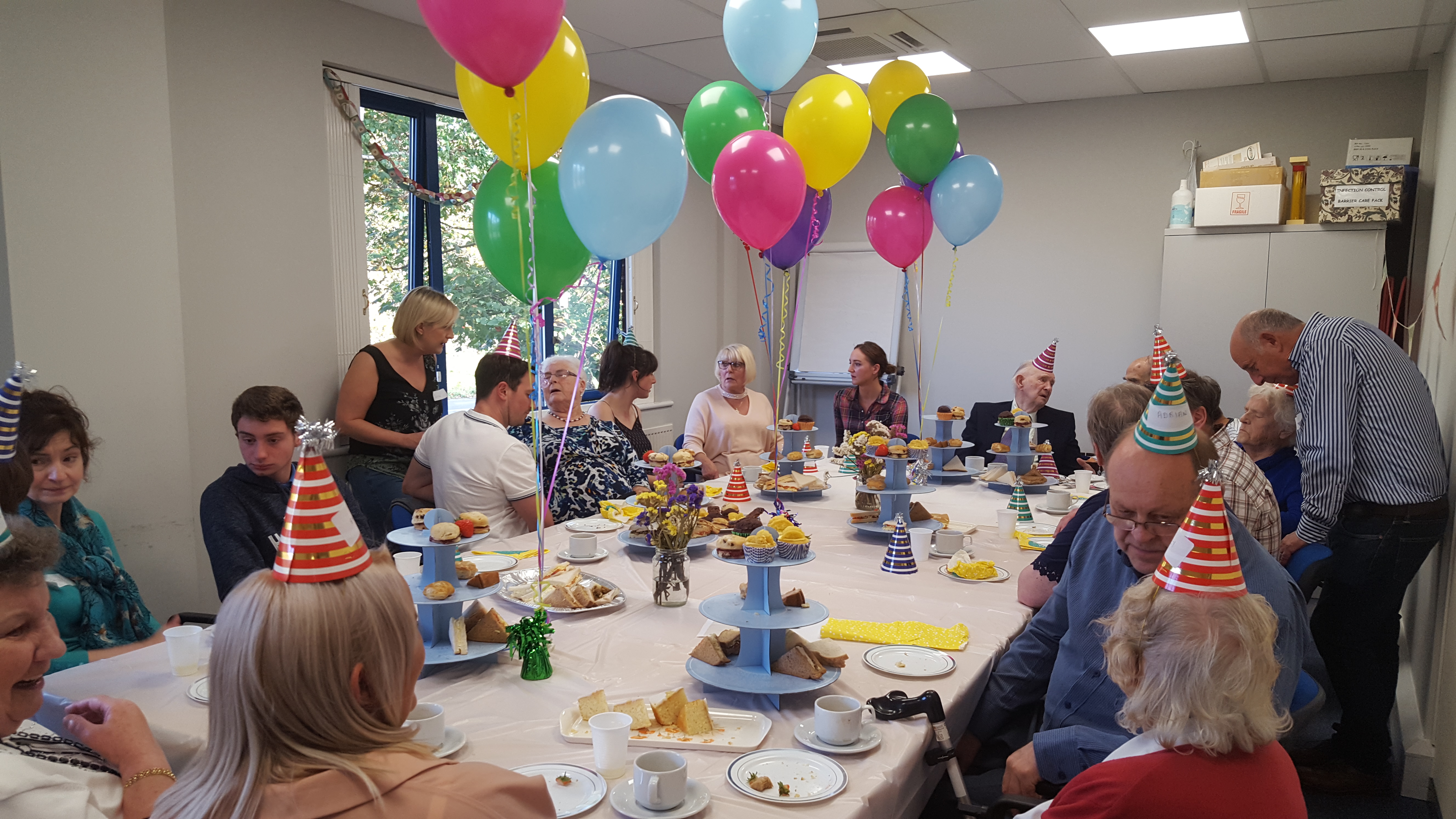 Apply today and make a difference!