Age UK Dudley Big Knit 2018 - 2019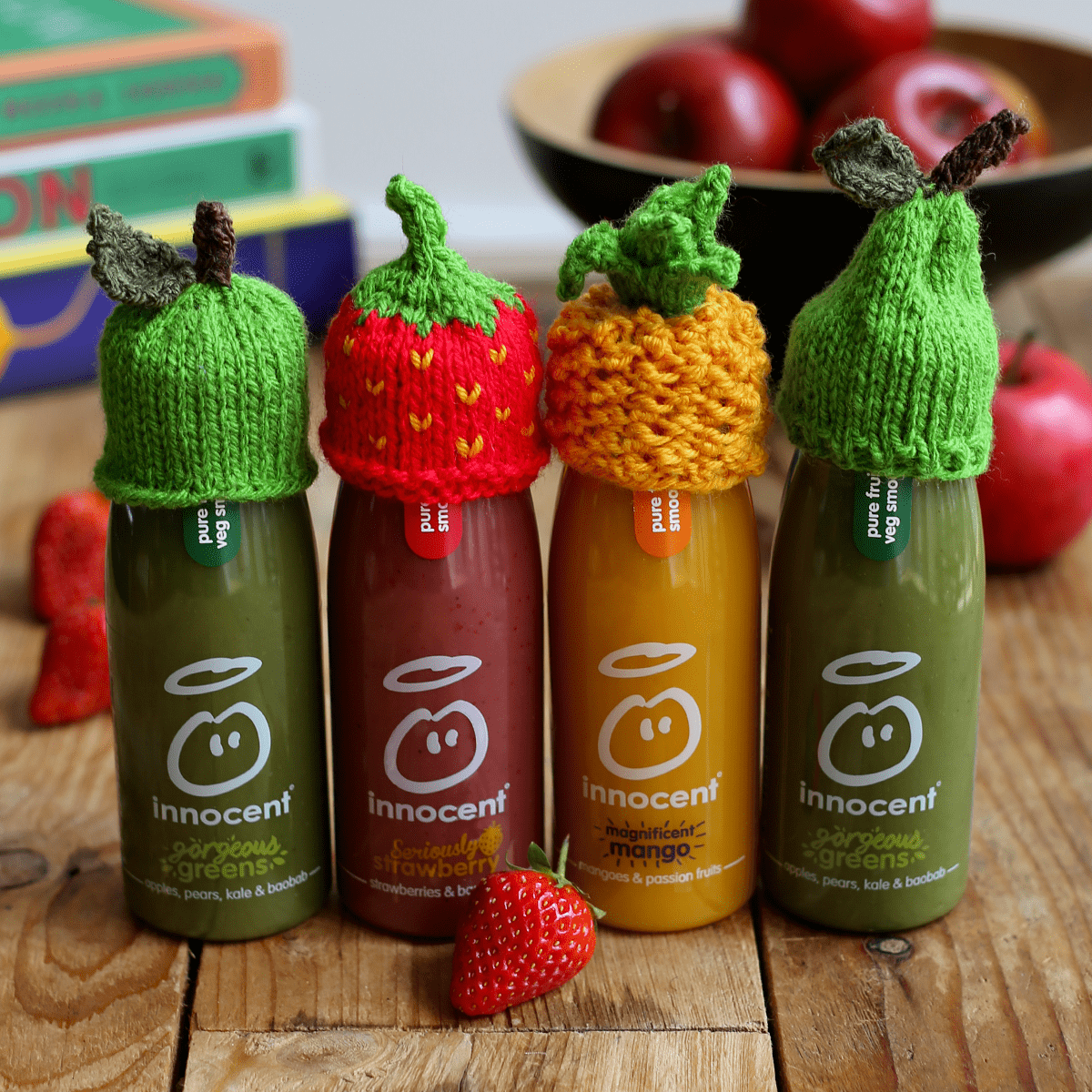 Grab your knitting needles and help us reach our target!
What is the Big Knit?
Every year, we ask you to knit tiny woollen hats, and each one gets placed on an innocent smoothie bottle in shops around the UK. For every smoothie sold, we receive 25p, and that money helps us fight loneliness among older people in the Dudley area, so the more hats we get the money receive to combat loneliness.
The campaign was launched nationally in 2003, knitted over 6 million hats, raising more than £2 million for Age UK around the country. This year we hope to reach our target of 6,000 hats.
Joy's Story
Joy is a Stepping Out and Good Neighbour volunteer at Age UK Dudley and has been volunteering for over three years, but not only that Joy is one of Age UK Dudley Big Knit knitters. Joy has been knitting for the charity for years now and up to January this year she had knitted us 1,070 smoothie hats raising funds towards activities and care packages for older people who are lonely and isolated in the local area.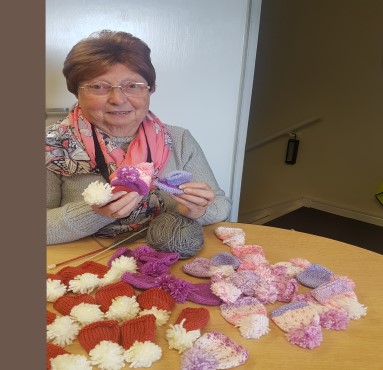 Joy has been knitting for all different sorts of charities over the past 65 years and says she feel as if she is giving a little back to each charity and the good work they all do. Joy knits throughout the year, even when she's abroad on holiday and she attends local coffee knitting natter morning.
"Anyone can learn to knit at any age and knitting helps me relax". Joy told us that knitting has many benefits to her and as she is using her hands a lot and this helps reduced her arthritis.
We want to say BIG THANK YOU to all the Joys out there that have helped Age UK Dudley reach its Big Knit targets in the past and hope that in 2018/19 we can carry on and knit another 6,000 hats towards this campaign.
What to do next
If you fancy a go at knitting hats or a dab hand you can join in at a local Knit and natter morning at The Waterfront Merry Hill (Click here to see more infomation)or download patterns of hats here:-
For more patterns click here on the innocent smoothie site, if you require any printing off and dont have access to a printer please contact Head Office 01384 354508 and we can send some in the post to you.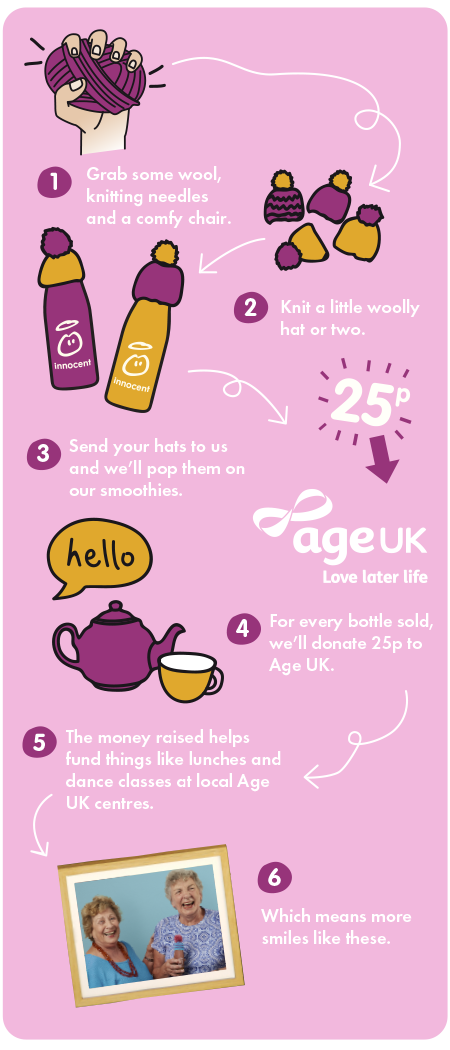 *Please note that if you send any hats into innocents smoothie or Age UK National address directly we can not count them in our target and the money made will not go to the local people around Dudley. If you would like anymore information or have any questions please call us on 01384 357118.