Advocacy supports and enables people who have difficulty representing their interests, to exercise their rights, express their views, explore and make informed choices.


Older people have the right to be in charge of their own lives. But sometimes frailty, disability, isolation, financial circumstances or social attitudes lead to older people having limited choices to make their own decisions.
Age UK East London provides trained advocates to support older people in expressing choices about matters affecting their everyday lives.
What is Advocacy?
Advocacy seeks to ensure that people are able to:
• Have their voice heard on issues that are important to them.
• Defend and safeguard their rights.
• Have their views and wishes genuinely considered when decisions are being made about their lives.
What our Advocates will do for you?
Independent advocates support you to make your own decisions and be involved in discussions about the things that are important to you.
An advocate can support you to speak up, or they might speak up on your behalf if you need them to.
An advocate can help you to:
• Understand what is happening;
• Understand information;
• Understand your options and make decisions;
• Tell people what you want;
• Make sure your rights are respected;
• Challenge decisions that have been made about you if you don't agree with them.
Where the Advocacy service is provided?
Tower Hamlets: 82 Russia Lane, Bethnal Green, E2 9LU- Thursday 10am-1pm
Hackney: 22 Dalston Lane, Dalston Junction, E8 9AZ- Monday 10am-5pm
Newham:655 Barking Road, Plaistow, E13 9EX- Monday 10am-1pm
How to contact us
For more information please email us or phone us on 020 89817124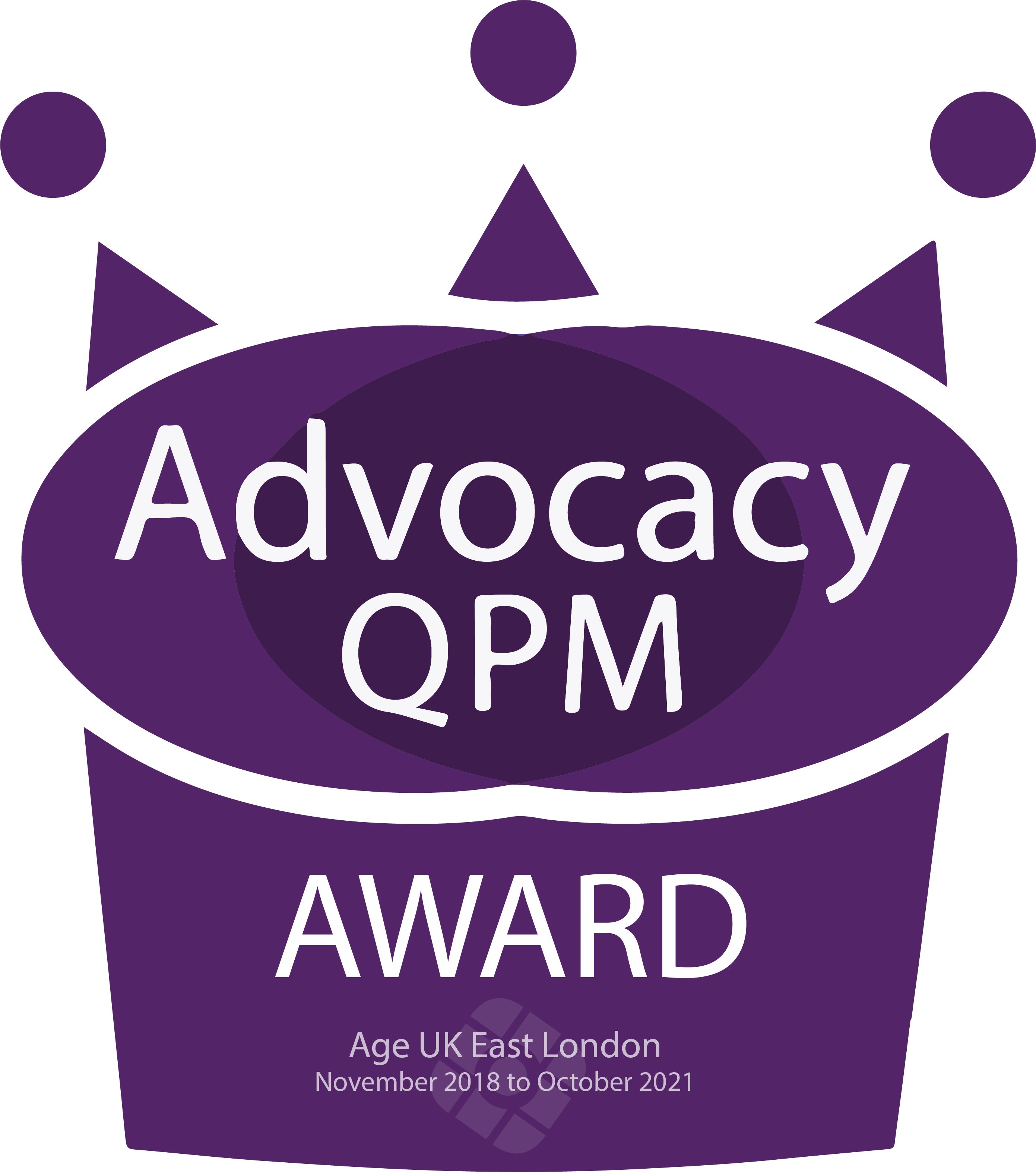 Age UK East London has been awarded the Advocacy Quality Performance Mark (QPM) from the National Development Team for Inclusion (NDTi). Click here for more information.