Macmillan Home Support Service Volunteer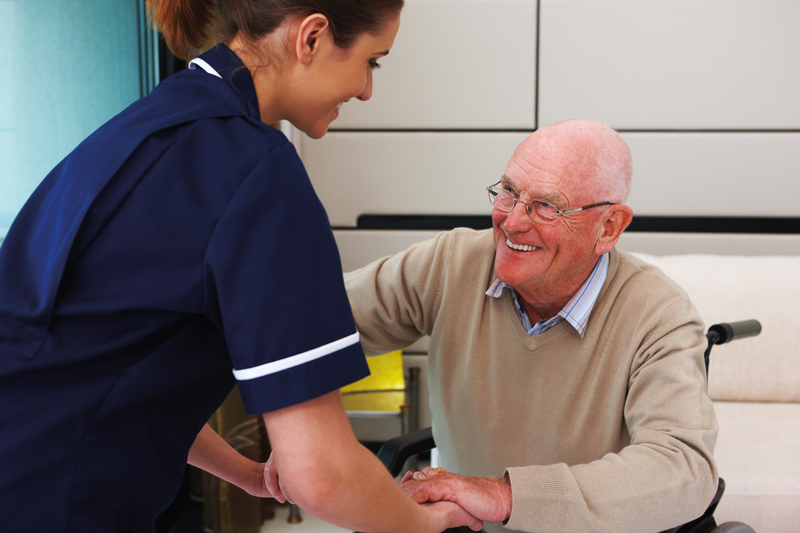 Volunteer Role Description
To provide the support needed to allow an older person living with the early stages of cancer to complete their treatment by supporting them with domestic duties.
Role of the Volunteer
Supporting clients for a short term (normally up to 12 weeks but there can be some flexibility based on treatment plan) by giving help in a flexible way by visiting clients in their own homes.

Offering practical support which will meet their immediate needs such as obtaining information, completing forms for utilities, shopping, collecting prescriptions, escorting on appointments and promoting rehabilitation.
Complementing statutory services, and working in a flexible way with clients.
Offering emotional support such as listening, providing encouragement and reassurance.
Liaising with the co-ordinator and, where appropriate, community services.
Skills and Attributes Needed
Ability and enthusiasm for communicating and supporting older people.
Trustworthy, honest, reliable and responsible.
Patience and empathy.
Listening skills and tact.
Objective and non-judgemental.
Ability to travel within the district.
Flexibility with regard to visiting times and subsequent support, with an ability to adapt to clients' needs.
As a Volunteer, We Would Ask You To:
Adhere to and sign the Age UK East Sussex confidentiality policy and equal opportunities policy, maintaining discretion and confidentiality at all times.
Represent your client's views and interests.
Refer back to the co-ordinator if there are problems, if further services are required, or if visits prove unsuccessful.
Attend training and information days and group meetings.
Participate in regular one to one supervision with your line manager.
Be reliable and conscientious. Let us know if you are unable to keep an appointment, or if you are going away. Always let the client know if an appointment cannot be met.
Be contactable by telephone.
Accurately and promptly complete and return report forms for each client - as these help evaluate the service for our funders.

If you use your car to transport clients you must complete a Drivers Check List and show relevant documents on an annual basis. You must also have business class car insurance.
As a Volunteer, We Will Offer You:
An induction and ongoing training - support sessions if required.

Specific training around working with people living with cancer.
Full support and encouragement from both the co-ordinator and Age UK East Sussex - and regular supervision from the co-ordinator.
Liaison with other organisations (both statutory and voluntary) via the co-ordinator - should the volunteer or client require further assistance.
Access to Age UK East Sussex information.
Full recognition of the time, energy and skills volunteers freely give - for example long service and merit awards.
Respect for volunteer's limitations, both in time and emotional involvement.
The opportunity to meet other volunteers and attend occasional social events.
The opportunity to be involved in the planning and development of Age UK East Sussex.
Reimbursement of appropriate travel and telephone expenses.
Appropriate insurance cover - to protect you whilst you are acting on behalf of Age UK East Sussex.
We place great value on our volunteers - who bring so much to the organisation. Their time, energy and commitment are recognised and greatly appreciated.
This post requires Disclosure and Barring Service clearance.

For More Information
If you are ready to apply, fill in an application form and we will aim to get back to you as soon as possible.

Contact Us

If you have questions about our volunteer roles, feel free to contact us on:

Phone: 01273 476704