Helping you or your loved ones keep their garden and outdoor areas "spick and span" throughout the year.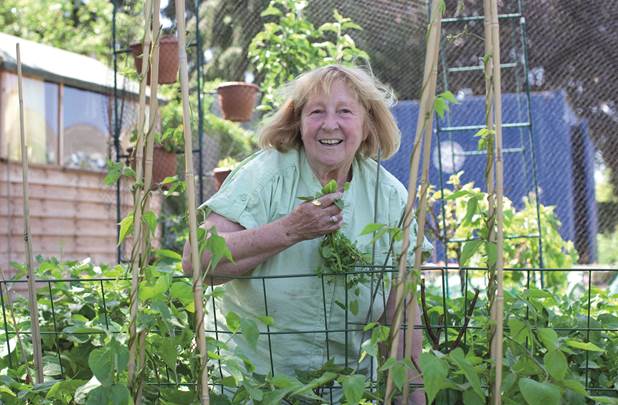 Do you or your loved ones live in Eastbourne, Polegate, Bexhill or Hastings? Our Home Support Gardening Service offers help just when you need it to keep your garden looking as good as you have ever kept it. Working throughout the year at intervals to suit you, our gardener can undertake any of the following:
General garden maintenance
Grass cutting and lawn care
Trimming hedges, bushes and trees (without the use of ladders)
Pruning back shrubs
Litter picking and blowing clean hard landscaped areas
Weeding
Tidying and raking borders
Clearing overgrown areas
Supplying and planting flowers and shrubs
Repairing and treating garden fences
During the winter months, weather permitting, work does not stop and we can offer services such as:
Planting bulbs
Re-mulching, trimming edges and final weeding
Leaf raking and clearance
Garden tidying, clearing overgrown areas and removing green waste
Pruning hedges, bushes and trees (without the use of ladders)
Moss removal from footpaths
Decking removal (lifting) and clearance
Pressure washing of patios, paths and hardstanding
Clearing snow and gritting footpaths to front doors
While we will bag up waste from your garden, unfortunately we are unable to take it with us when we leave, as we do not hold a licence to remove garden waste. We can advise you of how to join the council subscription bin collection service, which will pick up garden waste every two weeks.
Our gardener will have all the necessary tools to carry out the tasks and will be Disclosure and Barring Service checked. The gardener is employed by Age UK East Sussex and will wear an ID badge. Home Support Gardening is a paid-for service. We will conduct an initial free assessment to identify your requirements and agree to a plan.