A slow-paced, non-contact version of the beautiful game aimed at the over 50's.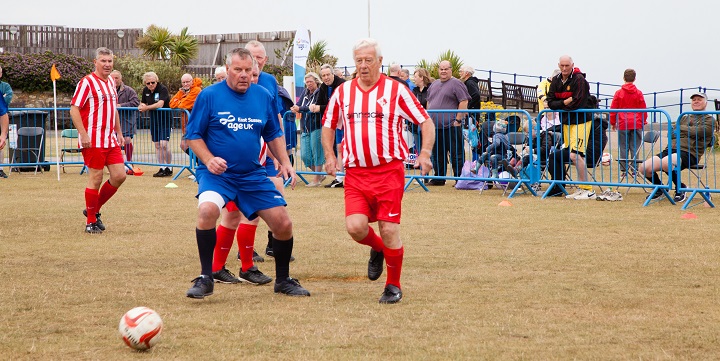 Designed to help people keep an active lifestyle irrespective of their age, as well as getting those back playing football who perhaps stopped due to injuries. Running and jogging are not allowed during play.
Walking Football in Bexhill
The club meets at the Bexhill Leisure Centre, weekly on a Tuesday, from 9.15am to 10.50am for just £3 per session.
Address:
Bexhill Leisure Centre
Down Road
Bexhill-on-Sea
TN39 4HS