Try our footcare service to help you to stay comfortable on your feet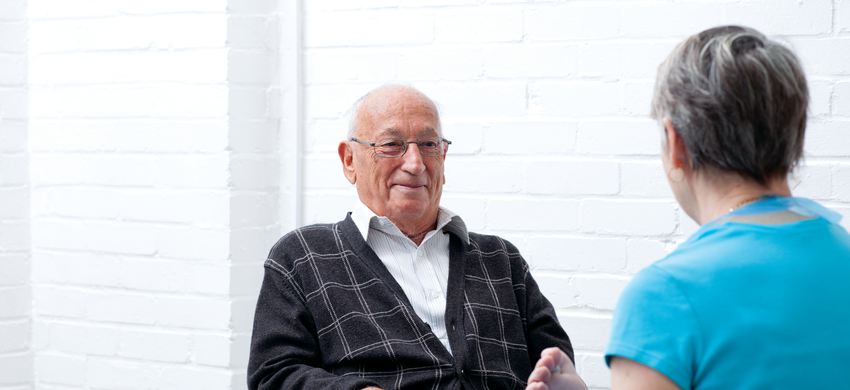 As we all get older we can be faced with a number of conditions that make it difficult to reach our feet and cut our toenails. Poor eyesight, arthritis and the inability to bend and move freely are just some of them. At Age UK Enfield, we provide a toe-nail cutting service to assist you in taking care of your feet, making it easier for you to walk.
The Service is provided for individuals aged 50+ who are unable to cut/trim their own toe-nails and are assessed by their GP as being appropriate.
Age UK Enfield's Footcare and Toenail Cutting Service is provided by qualified Footcare Practitioners trained by the NHS Enfield Podiatry Service.
We offer an initial appointment to individual's, where we can assess their feet before Footcare treatment. We would then provide an information sheet and assessment form that requires completion by the individuals GP/Practice Nurse and this is returned to our Footcare Service.
All our patients are given follow-up appointments on the day of their treatment. We give each patient an appointment card which will provide the date and time of the next appointment. By the second appointment, we should have received the completed assessment form from the GP/Practice Nurse and are able to make future appointments if considered appropriate by the GP Service. Should the GP assess you as not suitable for our service, you may qualify for treatment from the Enfield NHS Podiatry Service.
Please note that at the present time we are unable to offer a home visiting service
Regrettably we cannot treat patients who are: Type 1 diabetic, immune suppressed, HIV Positive, Haemophiliac, on long term steroids, on anti-coagulants, experiencing circulatory disorders or neuropathy.
As from the 1st April 20 we will be indroducing new pricing for the toenail cutting service.
Prices will be between £18 and £20, there will also be an annual registration fee of £10 which needs to be paid by all current customers and any new customers.
Cancellation Policy
We require 48 hours notice if you are unable to keep your appointment, any missed appointments without notice will incur the full price payable as well as treatment fee at your next appointment.
For more information about the service or to book an appointment, telephone:
Netta Hunt
Head of Care Services
Tel: 020 8351 1131
Other information you may find helpful
Related pages on our website
Related pages on other websites