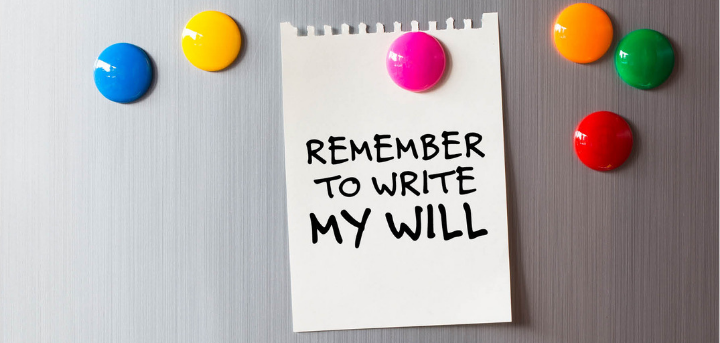 Have you got a Will? Haven't got around to it yet?
Let us give you the nudge you need to get one made.
Make a Will and make a difference
Throughout October 2019, Leonard Gray Solicitors are dedicating their time and expertise to Age UK Essex for a number of Will appointments for free.
How much will it cost?
We ask anyone who gets a Will written to make a donation of:
£75 for a simple single Will
£130 for simple mirror Wills (usually for husband and wife)
This is more than half of the usual cost of a Will but the same level of service! This Will writing service is open to people of all ages that have a requirement for a Will.
We would like to thank Leonard Gray Solicitors who are an established Chelmsford based firm who have over 125 years of experience so you can be assured of their legal advice.
How to make an appointment
Contact Leonard Gray Solicitors to book your appointment by calling
01245 504 904 or email, quoting "Age UK Essex Wills Month 2019".
Our Wills Month is an opportunity for you to make or update your Will, and ensure that those you care about the most will be provided for in a way that you choose.
Four reasons why you should get a Will...
It's easy to make a Will – and it will save your family unnecessary distress at an already difficult time.
A Will makes it much easier for your family or friends to sort everything out when you die – without a Will the process can be more time consuming and stressful.
If you don't write a Will, everything you own will be shared out in a standard way defined by the law – which isn't always the way you might want.
A Will can help reduce the amount of Inheritance Tax that might be payable on the value of the property and money you leave behind.
Writing a Will is especially important if you have children or other family who depend on you financially, or if you want to leave something to people outside your immediate family.
Gifts in Wills
Gifts in Wills are vital to Age UK Essex and we appreciate any gift you may choose to leave us after taking care of your family and friends. Whatever the value of your gift, it will go a long way to help someone who needs us.
Get more information on leaving a gift in your Will