Outdoor Activity Support Service
This dedicated service provides support to older people who want to take part in activities outside of their home.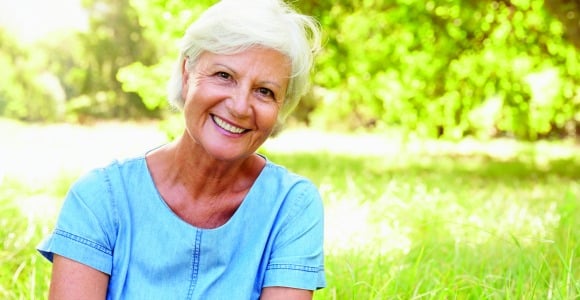 "My trip to the bridge club is the highlight of my week. I never would have done it on my own, you've given me my confidence back."
Outdoor Activity Support client
Call us today on 01245 423 333
Our friendly Customer Care Team are ready to take your call. Lines are open Monday to Friday from 8am to 5pm.
How we can help you
Doing the things you love is important no matter what your age. But sometimes as you get older, getting out and about on your own can become a bit daunting. We understand it's not always easy to feel confident doing things on your own and that's why we offer older people help and support to take part in activites outside of their homes.
If you are independently mobile we can accompany you on all sorts of outings including a visit to a social club or a walk to the local park. We can also accompany you on more practical outings like a trip to the supermarket or to a doctor's appointment. There's lots we can do together, so please contact our Customer Care team to talk about what activity you would like to do.
If you'd like to get out and about but don't know where, we can provide you with a list of activities and social clubs in your local area.
A service you can trust
To give you peace of mind all of our Outdoor Activity Support staff are fully trained, insured and police checked via the Disclosure and Barring Service. They are also Dementia Friends which means they have completed dementia training developed by the Alzheimer's Society.
Outdoor Activity Support staff work to our Never Walk Away safety policy which sets us apart from other providers. If one of our clients is in difficulty or fails to answer the door, our staff will follow a pre-agreed emergency plan and will not leave until they know their client is safe.
The health and wellbeing of our clients is at the heart of everything we do and our approach has been universally praised and gives great reassurance to both clients and their families.
The cost of our service
There is an hourly charge of £16.65 for this service which is payable monthly. For new clients there is a one-off registration fee of £20.
As a charity we need to make a charge for some of our services to help us cover the cost of running them as they don't receive any funding. We strive to offer high quality services at prices that are affordable to those who need them.
If you are worried about paying for this service, our Information and Advice team may be able to help you claim benefits or allowances to cover the cost of this and other services you might need. Visit our Information and Advice page for more information.
Mrs F's story
"I phoned Age UK Essex to request help with my day to day housework because it was just getting too difficult for me to do. I had the same Home Help, Clare for 6 years. She was lovely so I was very sad when she left. Fortunately I was introduced to my new Home Help Emma - she is great."
How did Age UK Essex help?
"My daughter usually comes with me to any appointments I have. She had been chatting with Emma one day when she was visiting and Emma told her about the Outdoor Activity Service that Age UK Essex provide. My daughter found out about Emma coming with me to a dentist appointment instead of my daughter. We were both so appreciative of the help she offered. It may not seem like a big thing to do when you're able, but I really appreciated having Emma with me. She now comes to lots of the various appointments I have. It's nice not to have to rely on my daughter all the time. Emma and I often enjoy a cup of tea and a chat once we get home from the dentist or wherever we've been. My daughter and I are so grateful for the help we receive from Age UK Essex. "
Find out more about the Outdoor Activity Support Service
From costs to cancellations, we answer some of the most often asked questions about the Outdoor Activity Support Service.

To help us make sure we meet your high expectations we operate a Customer Care Promise to set out how our services will benefit you.

What makes the Age UK Essex Outdoor Activity Support Service stand out is our unique Never Walk Away customer safety policy.
Related pages
Our professional trimmers travel across Essex to help older people look after their toenails.

Our experts are on hand to offer free and impartial help and advice on issues that affect older people.

We support older people who want to stay in their own home but need a little help around the house.