The Age UK Essex Sitting Service provides essential respite for carers, enabling them to have some valuable time for themselves.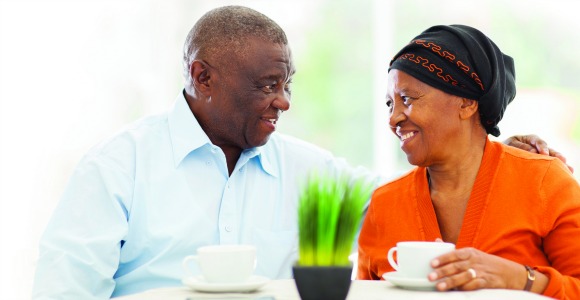 "Our Sitter has been an enormous help and very kind. I couldn't have wished for anyone better."
Age UK Essex client
Call us today on 01245 207 029
Our friendly team are ready to take your call. Lines are open Monday to Friday from 8am to 5pm.
How we can help you
Caring for a loved-one is a rewarding but incredibly demanding job. We recognise that carers often find it difficult to take a little time for themselves and our Sitting Service is there to help make taking a break easier.
Our Sitting staff can offer friendly companionship and are interested in getting to know their clients as they spend time with them at home. If a client is independently mobile and does not require personal assistance, we can also accompany them on local trips and outings.
The service is available Monday to Friday from 8.30am to 4.30pm and is open to anyone over 50 who lives in Essex.
A service you can trust
To give you peace of mind all of our Sitting staff are fully trained, insured and police checked via the Disclosure and Barring Service. They are also Dementia Friends which means they have completed dementia training developed by the Alzheimer's Society.
Sitting staff work to our Never Walk Away safety policy which sets us apart from other providers. If one of our clients is in difficulty or fails to answer the door, our staff will follow a pre-agreed emergency plan and will not leave until they know their client is safe.
The health and wellbeing of our clients is at the heart of everything we do and our approach has been universally praised and gives great reassurance to both clients and their families.
The cost of our service
There is an hourly charge of £16 for this service which is payable monthly. For new clients there is a one-off registration fee of £20.
As a charity we need to make a charge for some of our services to help us cover the cost of running them as they don't receive any funding. We strive to offer high quality services at prices that are affordable to those who need them.
If you are worried about paying for this service, our Information and Advice team may be able to help you claim benefits or allowances to cover the cost of this and other services you might need. Visit our Information and Advice page for more information.
Find out more about the Sitting Service
From costs to cancellations, we answer some of the most often asked questions about the Sitting Service.

To help us make sure we meet your high expectations we operate a Customer Care Promise to set out how our services will benefit you.

What makes the Age UK Essex Sitting Service stand out is our unique Never Walk Away customer safety policy.
Related pages
Our professional trimmers travel across Essex to help older people look after their toenails.

Our experts are on hand to offer free and impartial help and advice on issues that affect older people.

We support older people who want to stay in their own home but need a little help around the house.