Welcome to our New Chief Executive, Nicky Flynn.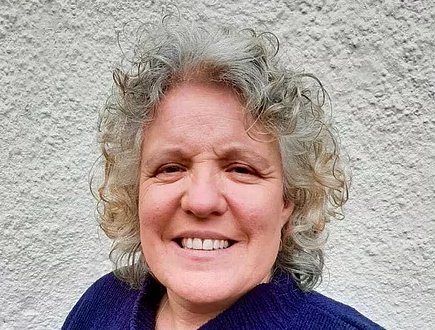 Published on 15 November 2021 10:26 AM
Nicky has succeeded long standing Chief Executive, Martyn Rogers who recently retired after nearly 30 years at the helm.
Most recently Nicky Chief Executive of a charity for homeless people in London and has over 30 years' experience in the voluntary and public sectors as both a provider and a commissioner. She was the Services Manager and deputy CEO for Age Concern Dacorum in Hertfordshire from 2000 to 2009. We hope you will all welcome Nicky as she leads us into the next chapter of Age UK Exeter as we rebuild our services following the impact of the pandemic.
Nicky says "Older people are a precious resource in our communities. This is evidenced by our Men in Sheds project where skilled tradesmen come together to use those important skills to make good quality crafts and items to sell in our shop. We are incredibly grateful to the volunteers, not only in the Men In Sheds project but across the whole organisation, who work hard to support our Budding Friends group, Dementia Carers group, Befriending, Careline, Tme 4 You service and our Tea Dance group, which has just started up again.
We are currently supporting hundreds of older people in Exeter through the services I have already mentioned, plus our with Enabling and Home Help service. Older people are at the heart of what we do, and the dedicated Age UK Exeter staff and volunteers are committed to working hard to ensure they are respected and given a voice.
Sadly, Age UK Exeter reduced in size during the pandemic, but it strived to support older people as best it could to offer a consistent service. We are now looking at the future, post pandemic, and are keen to understand what older people need, and to work with partners and other stakeholders to build on the amazing projects to ensure we are delivering what is most needed. I am very excited for the next part of the journey for Age Uk Exeter."