10k 80s Retro Run - 17 June 2018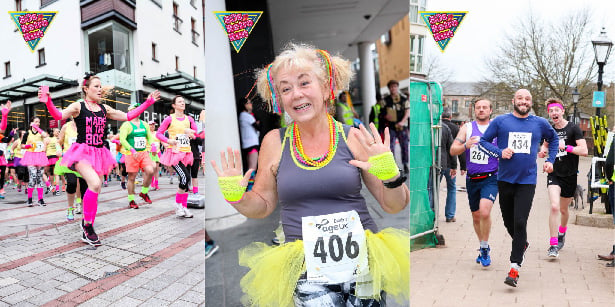 Published on 22 March 2018 12:00 AM
ENTRIES FOR 17 JUNE 2018 ARE NOW CLOSED
Already entered? Here's everything you need to know for the day - DOWNLOAD RACEPACK
We can't wait to see you on Sunday! You can also find us on facebook HERE.
THE ROUTE
The Age UK Exeter 10K Retro Run will START and FINISH on Exeter Quay. Runners will gather and warm up on Piazza Terracina before moving to the start line. The run will take in Riverside Valley park, Double Locks pathway, Bridge Road, Mill Road and Mill Lane, Northbrook Golf Course and the beautiful woodland leading to Salmon Pool Lane Bridge, Duckes Marsh, Belle Isle Park and Exeter Quay. Click HERE for a fully interactive version of the route (we're so clever!). It really is a beautiful route.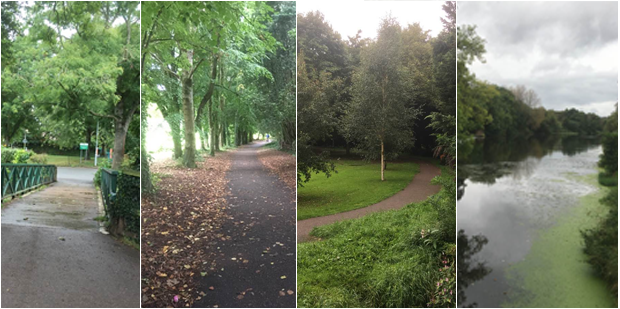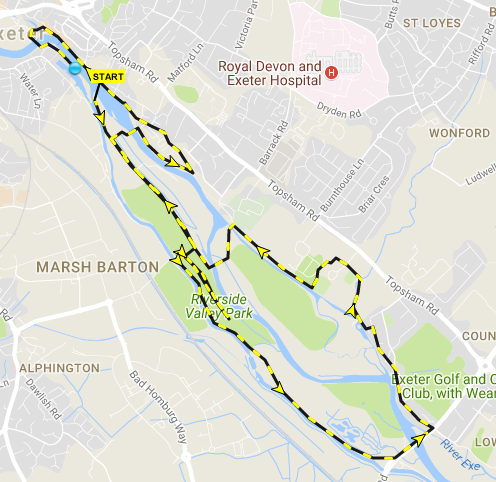 Fundraising
Every year Age UK Exeter helps and supports over 5,000 older people and their families in the city. We help people living with dementia, people who are lonely and isolated and people who have no one to turn to. While we appreciate it's not always easy to raise sponsorship, we hope you understand that the money raised at this event is essential if we are to continue to support our most vulnerable older people. The people we support could be your neighbour, your parent, your partner or even you.
How to set up a fundraising page
Getting sponsorship for your fundraising activites has never been easier thanks to the likes of Virgin Money Giving and Just Giving. These websites let you set up your own fundraising page that you can direct your supporters to so they can easily sponsor you with just a few clicks of a mouse or a few taps of a screen.
To help you set up an online fundraising page simply follow the instructions below or if you would prefer to download a sponsor form please click here.
Go to http://uk.virginmoneygiving.com/giving/In the top-right corner click on 'SIGN IN' and then 'Register'
Fill in all the boxes marked with an * and click 'Next'
Fill in your date of birth, create a password, confirm your password and click on 'Next'
Under 'My account' c

lick on 'Create a new fundraising page'

Select 'Personal challenge' and either choose a challenge from the options or select 'other' and enter details of your challenge in the box provided.
Enter the location and date the challenge will be completed.
From the drop-down box select the period you want sponsorship money to be collected after the challenege has finished and specify whether you are fundraising on your own or with others and click 'Next'
Enter "Age UK Exeter" in the search box and click 'search'. Select Age UK Exeter from the list of results.
Enter the amount you intend to raise, specify that Age UK Exeter is not contributing to the cost and click 'Next'.
The next page specifies your unique web address for your fundraising page which you can share with your supporters. Simply click 'next' and then click on 'Create my page'.
Congratualtions! You have now created a fundraising page.
In the top-right corner click on 'Sign Up'
Fill in all the boxes and click 'Sign Up'
On the next page click on 'Start Fundraising' and then under 'A charity' click on 'Start Fundraising'.
Fill in your Post Code, select your address and click on 'Continue'
Enter 'Age UK Exeter' in the search box and click 'Search'. Select Age UK Exeter from the list of results.
Select the type of event you doing.
Fill in details of your event.
Congratualtions! You have now created a fundraising page.
Would your business like to sponsor this event?
To find out more please contact Jacqui Cornish, tel: 01392 202092 or via email: j.cornish@ageukexeter.org.uk
Thank you to the wonderful sponsors that are supporting us in 2018! Click on their logos to find out more about them.