Big Knit 2018-2019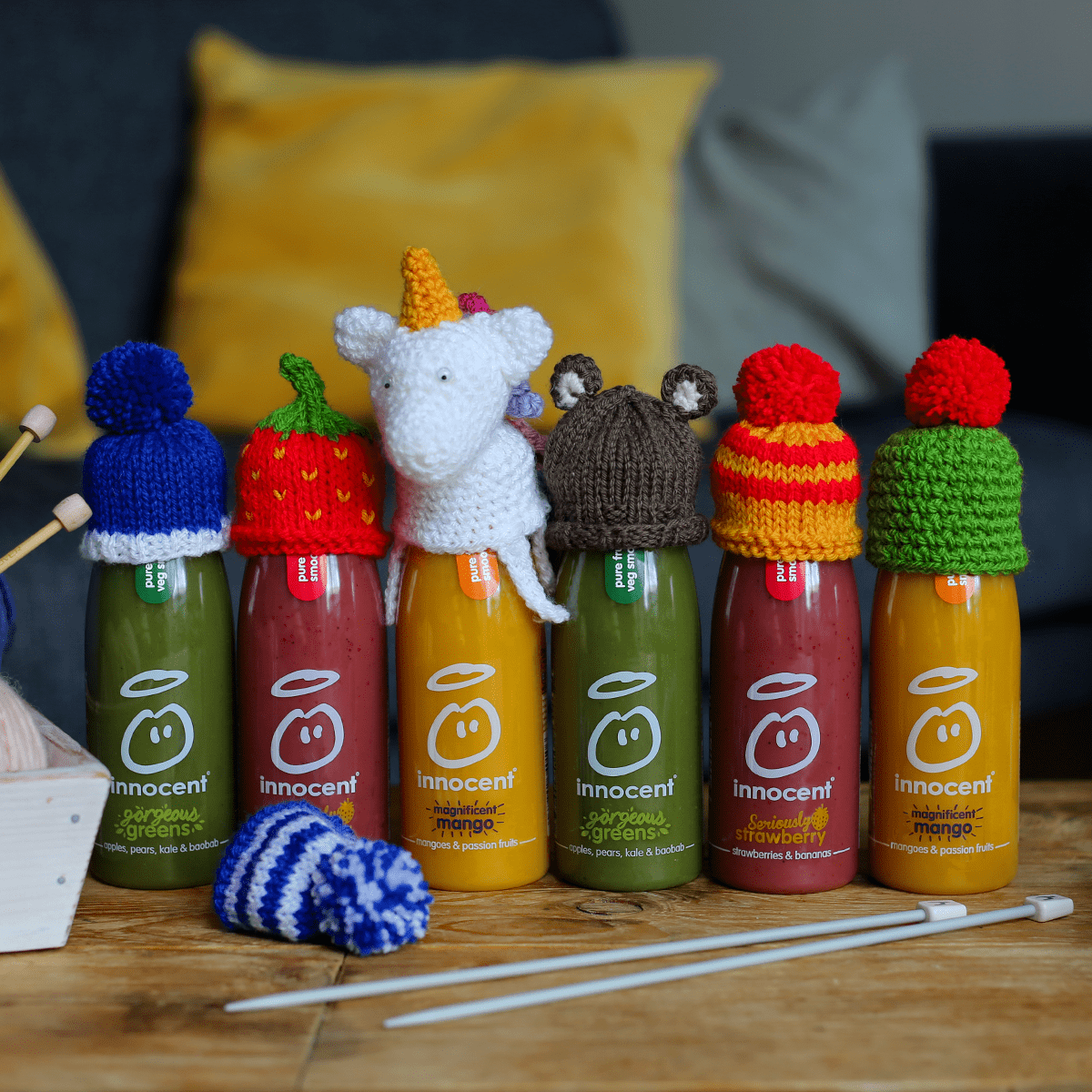 Published on 23 April 2019 09:22 AM
Raise money for Age UK Exeter by getting involved this year's Big Knit campaign.
Knitters of all ages can get involved in this exciting campaign to make lots of tiny hats for the top of Innocent smoothie bottles. For every behatted bottle sold, 25p will go straight to Age UK Exeter so we really need your help to create lovely hats of different styles and designs.
Ready, steady, knit!
Get as creative as you like to knit your woolly hats; as long as it will fit on the top of an innocent bottle, anything goes! We suggest between 5-7cms in circumference and at least 3cms tall.
All hats to Cowick Street by 1st July please.
If you'd like some inspiration you can download the knitting patterns HERE.
This year we have a 6,000 hat target and only a few months of knitting in which to achieve it. Make sure you bring your hats to our centre in Cowick Street by 1st July and we will send them off from here. You can find us at:
Age UK Exeter
138 Cowick Street
Exeter
EX4 1HS
Over £1.7 million has been raised by your woolly hats in the past 11 years so thank you to everyone who has helped Age UK keep older people warm and well in winter.
---
Meet some of our keen knitters!
Knitting for us doesn't just support a great cause... there are lots of benefits to knitting - from making new friends to keeping traditional skills alive and using your spare time constructively, you can get a lot of joy out of a pair of needles and a ball of yarn!
We are really grateful to Stephens Scown solicitors, whose knitting club members have been knitting Innocent hats for the last few years. This year they have knitted 340 hats. We have been so impressed with their creativity.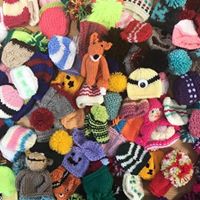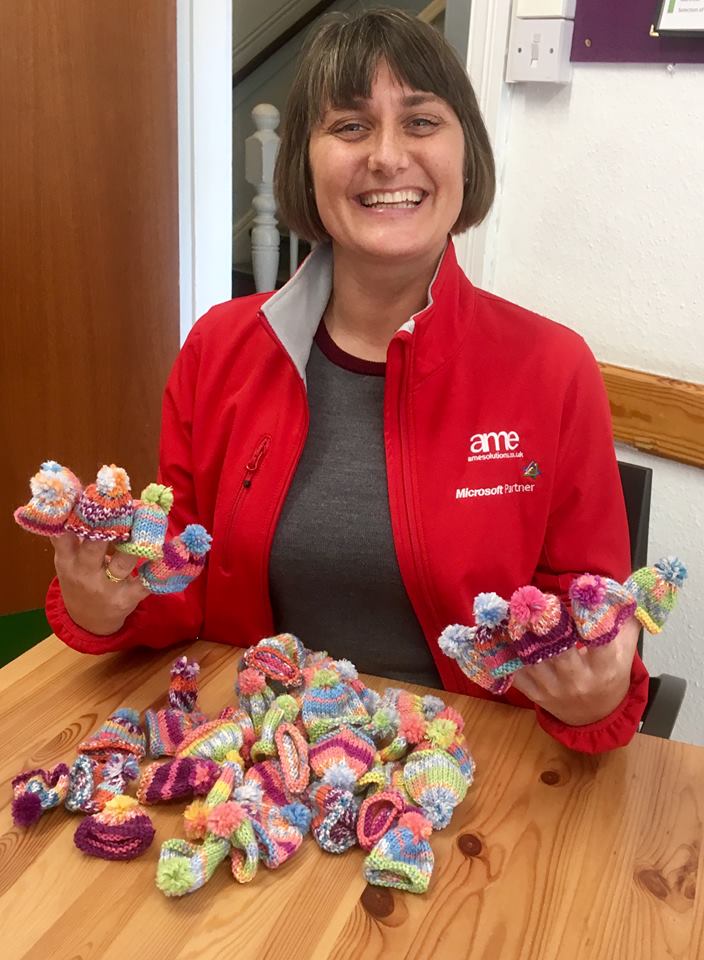 Here's Amy Hart, one of our Knitting heroes with her fabulous @innocent hats
Over to you...
Maybe you and your friends or workmates would like to get together and knit us some hats? Either as a one-off knitting party or a regular get-together? Everything you need to join in with the Big Knit is here on this page (for patterns and what to do with your hats see the top of the page). Or if you need any more information please phone us on 01392 202092.
If you've got any lovely knitting-related anecdotes to share (or yarns to spin - groan!), then we'd love to hear from you - please send an email to Jacqui: j.cornish@ageukexeter.org.uk