Volunteer Waiter/Waitress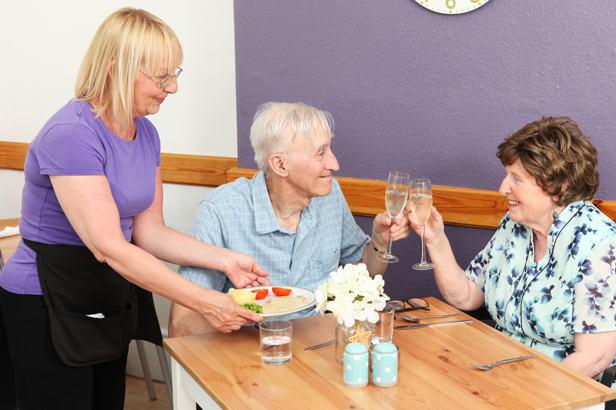 Our café is a lively place that offers home cooked nutritious meals at an affordable price. As part of our team of volunteer waiter/waitresses you will be responsible for welcoming people to the café, taking their orders and serving the customers food and drink.
Why not come and be part of our fun and friendly team?
Days & Times: Various weekdays 10 – 12.30pm
Location: Cowick Street
Click Here to download full details about this volunteer role.
How do I apply?
Click here
to complete our volunteering enquiry form
Our Volunteer Co-ordinator, Cassie Leicester, will then contact you for an informal chat or email conversation. She is in the office on Monday, Wednesday and Thursday.
Please note that due to the volume of enquiries you may not get an immediate reply, especially at busy times of the year. However, Cassie will always endeavour to follow up volunteer enquiries within seven working days. If you haven't heard back within this time please phone us on 01392 202092.
---