Day Services Volunteer (Eastexe, Mount Pleasant)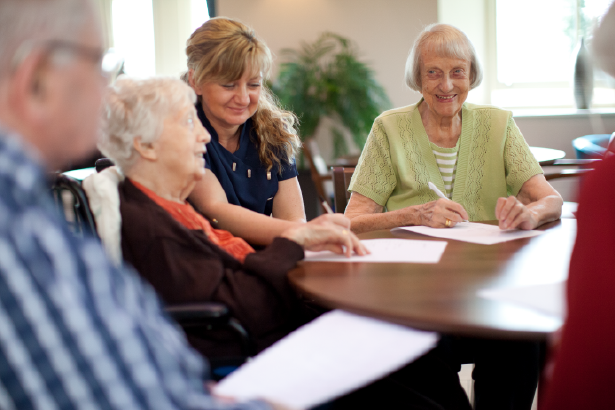 Published on 02 August 2018 10:36 AM
Are you creative, outgoing and enjoy interacting with older people? We are looking for a special person to join our lovely team of staff and volunteers at our purpose built day centre at Mount pleasant.
As a Day Services Volunteer you will be part of a team who welcome people, offer stimulating conversation and a variety of activities to the older people that attend the centre. We would particularly welcome people that could offer craft and other simple creative activities. Volunteers also assist with practical tasks such as serving refreshments and clearing up.
Days & Times: Mondays or Tuesdays, a half day or full day 9.30am – 3.30pm
Location: Eastexe Day Centre,Sycamores, Mount Pleasant
Click Here to download full details for the volunteer role.
How do I apply?
Click HERE to complete our online volunteering enquiry form. Our Volunteer Co-ordinator will then contact you for an informal chat or email conversation.
Please note that due to the volume of enquiries you may not get an immediate reply, especially at busy times of the year. However, we will always endeavour to follow up volunteer enquiries within seven working days. If you haven't heard back within this time please phone us on 01392 202092.