Age UK Exeter Firestation Cafe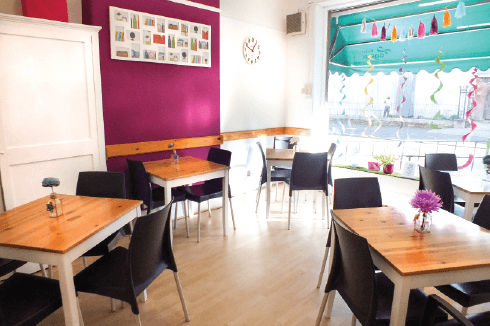 The Old Fire Station Cafe is open:
Monday - Friday, we are open for morning tea and coffee, which is served from 10.00am.
Lunch is served between noon and 1.15pm.
Sundays, we open from noon to 1.00pm.
The meals are freshly cooked on the premises by our talented chefs. There is always a Special on the menu and a variety of other meal options available to order.
Meals can be preordered and collected by you for a hot, quick 'take away' service. We also cater for diabetics and if you let us know your specific dietary requirements, we will do our best to accommodate you.
As the dining rooms are very popular, we use a queueing system at our busiest times; if you experience a wait for a table, we will make sure you are made comfortable until a table is free.
The receptionist will be able to help you if you are unsure what to do
---