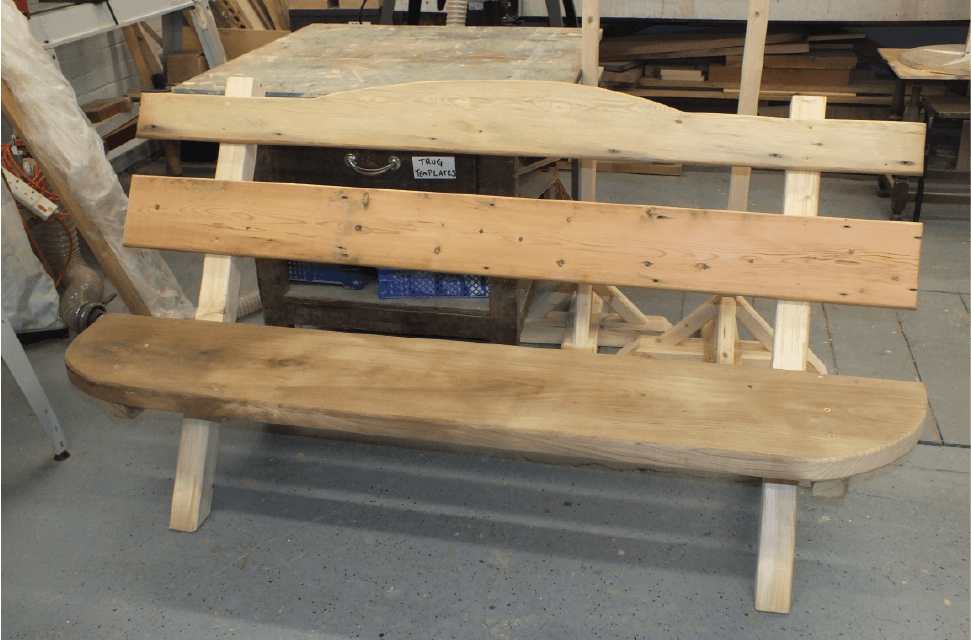 It's an Aladdin's cave of refurbished tools, garden implements and much more. All sales from the shop go back into supporting the project and the 60 or so older guys who make it all happen.
We sell all sorts, including bird boxes, bird tables, bug boxes, trugs, cheese boards, bread boards, wellington boot pullers and stands, vegetable boxes and bags of kindling.We also sharpen tools, repair handles and fix most things.
The shop is next to the bus station on Paris Street and is open Tuesdays to Saturdays from 10am to 4pm. You can call the Shop on 07707085680
Have a read about one person's visit:
A look at the wonderful Men in Shed's Shop on Paris Street.
Walking into the Men in Sheds pop-up shop, on Paris Street, is quite an experience if you love the rich colours of old worn wood and paint. It's a world of precision tool making at its best, when the blade would last a life time and the handles would be polished by that lifetime of use. 'The only one like it in the country' they've been told.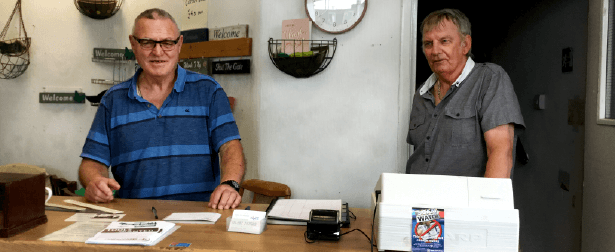 Ray Hood and Steve Rowe of Men in Sheds volunteer to man the shop, supporting the project that they love, and sell on these restored treasures to eager craftsmen and women, or complete novices wanting to tame the new garden they're now custodian of. A young woman buys a hoe and some old secateurs, Ray and Steve make sure the blade has been sharpened before she leaves, warning it's now sharp as she places it in her bag, and they wrap the ends of the hoe to make it safe.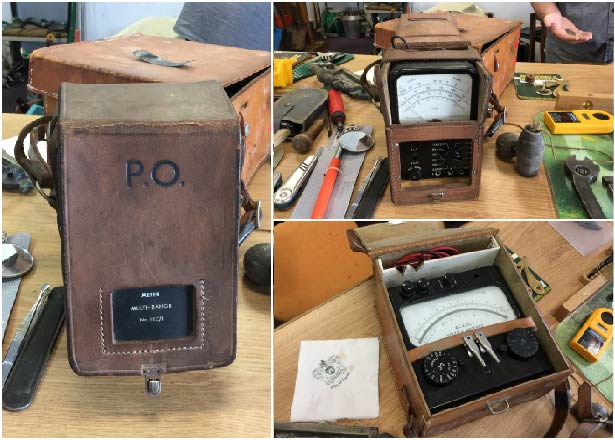 Whilst I am chatting a lady purchases a bundle of beautiful old 'yard sticks', sought after for their patina, she returns after some time caught by the romance of some old meters – one clothed in a thick leather satchel and stamped with the P.O. of the post office. Big old and dramatic with their Ohms, Volts and Ampere dials and displays – a Steampunk's dream! She says they're going to a very loving home.
Another customer considers the longevity of the tools - 'people just don't sharpen them anymore…' and Ray picks up two of the restored saws, showing the difference in sizes caused by the sharpening process. He buys, and then promises to return with the dusty tools that he no longer uses - 'silly to keep them unused when someone else can have the joy of them'.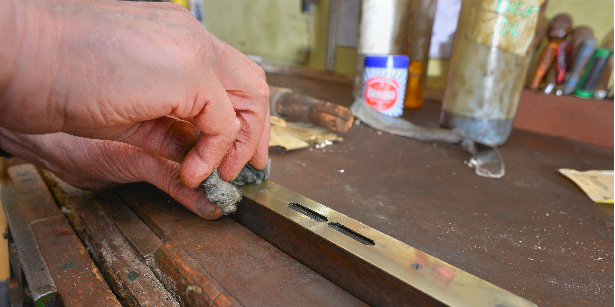 I walk around the rows of tools, from hammers and chisels to hoes, rakes, shovels and spades. There are drills, shears, pruners, spanners, dibbers, rollers, saws of many kinds and my favourites - the planes. Despite the amount on display they are always eager for more to refurbish and sell, not only at the shop, but at fetes and events. Watch out for them, they could be coming to a street or a green near you, and please, bring them your unloved tools for them to cherish back to life!