The AgeUCan Service aims to support you to remain independent by providing assistance with daily tasks and practical help with things that are becoming more difficult to manage.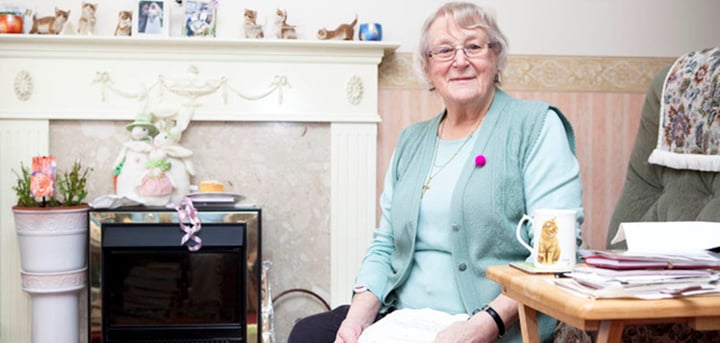 What can we help with?
Sometimes we all need a little help to enable us to carry on doing the things in life that we need or want to do. That's why our Independence Assistants are here to help you maintain a high standard of living with this flexible service. We can help you with a wide variety of tasks, including, but not limited to:
General Cleaning :- we can provide an Independence Assistant to help with such tasks as vacuuming, dusting, cleaning the bathroom and kitchen, making beds and any other household cleaning tasks you want support with.
Shopping :- we can either do your shopping for you, at a shop of your choice, or you can go out shopping with one of our Independence Assistants. Our support for shopping is not limited to food. You may also want help getting into town and shopping for other items such as clothes or household goods.
Helping you get out and about :- we can help you get out and about to wherever you need to go such as:
to post office, bank or shops

to medical appointments with the GP or at the hospital

to social visits to see friends or relatives

to special occassions such as weddings and reunions

on a trip, for example, to a football match, the theatre or a stately home

to visit and tend the grave of a loved one
Other tasks we can help with:
walking your dog or taking a pet to the vet

helping you cook a meal or bake

reading & writing letters

light gardening

tea & chat
The Independence Assistant can take you out in their car or if you use a wheelchair they can use one of our adapted vehicles or accompany you in a taxi if you prefer. We can also arrange to lend you a wheelchair if you need one to go out with your Independence Assistant but dont have one to hand.
How AgeUCan works
Hands 2 Help services are 8am - 8pm, 7 days a week (excluding bank holidays) although we can provide a service outside of these hours by prior arrangement.
The quailty of our service is very important to us and all our staff are checked through the Disclosure and Barring Service. Our staff are fully trained and are trustworthy, friendly, flexible and fully covered by insurance.
You can access the service for regular help, a one-off for for a short or irregular periods. It may be that you only need support and help for a short time due to illness, when you just come out of hospital or during times when your family are on holiday.
The service is open to anyone over the age of 50 who needs that little bit of support to help them achieve what they would like to do to continue living a rich and full life.
We can undertake tasks for you, or if you prefer we can assist you to do them for yourself as we understand that maintaining your independence is important to you. We will always listen to you to ensure that we do things the way you want them to be done.
What we can't do
Our aim is to provide a really flexible service and we will consider all tasks that can be done safely; we are, however, not able to assist with DIY, cleaning outside windows and moving heavy items of furniture, but we may be able to help you find someone that can.
Contact Us
If you would like some more information about this service, or to find out more about pricing, you can contact us at our Faversham centre for more details.
You can call us on 01795 532766, or alternatively, you can email us at: reception@ageukfaversham.org.uk