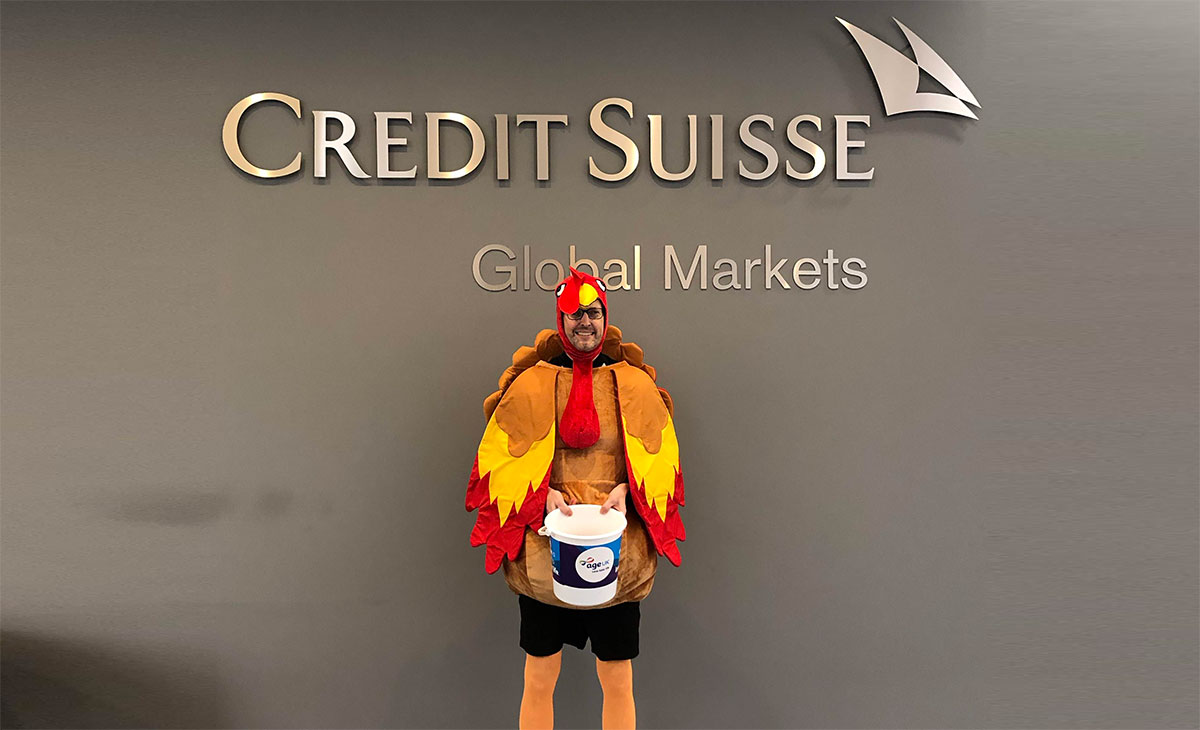 Our Charity of the Year partnership with Credit Suisse was a huge success, smashing its fundraising target and engaging hundreds of their employees in the work of Age UK.
Age UK is a charity that most people will need at some point in their lives, and in an ageing society, more and more people have some kind of caring responsibilities for their older loved ones. This fact particularly resonated with Credit Suisse employees who voted for Age UK as the UK charity partner for 2018.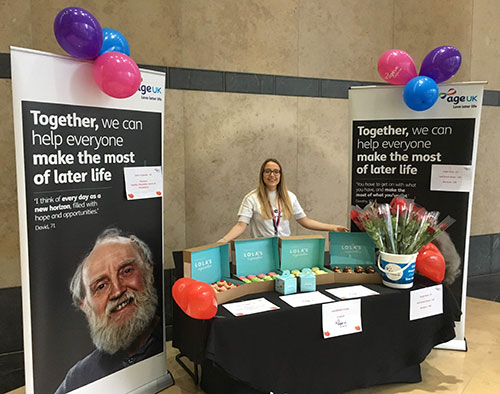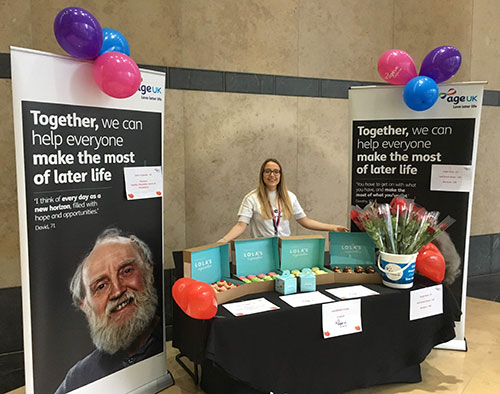 The year was packed full of fundraising activities. From a step challenge and a world cup table football tournament, to a north sea row and a cycle challenge through the Alps for the more sporting elite, we made sure there was something for everyone.
These events brought Credit Suisse colleagues together to raise over £600,000 – smashing the initial target of £500,000 – to fund the Better Later Lives programme providing vital friendship and support to more than 30,000 older people and their families.
As well as fundraising, Credit Suisse employees really took older people to their hearts and gave up their time to support Age UK. Employees volunteered as telephone befrienders for Age UK's Call in Time programme, helped to redecorate spaces at one of our local Age UKs and took part in a hackathon to create a technical solution that would help our Call in Time team be there for more older people.
This partnership also allowed us to directly support employees to help their older loved ones. Age UK hosted information sessions for Credit Suisse staff on issues such as power of attorney and how to choose the right care home. This was a great way to use our expertise to engage Credit Suisse staff in our work and help them support the older people in their lives.
Let's work together
To find out about working together give our Corporate Partnerships team a call on 0203 033 1356 or email us.