Age UK's BBC Lifeline Appeal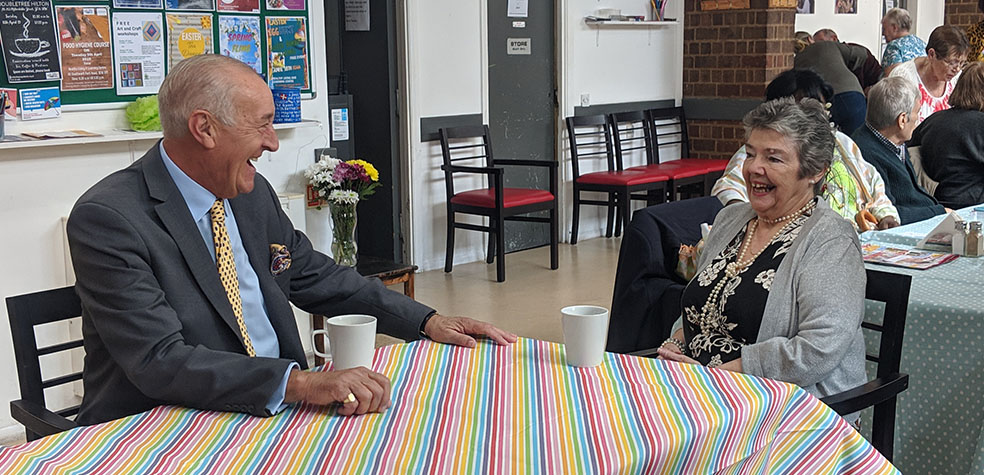 Tune in to our BBC Lifeline appeal on Sunday 21 April at 1.50pm.
We are delighted that Age UK will be featured on BBC Lifeline over the Easter weekend.
Lifeline is a monthly 10-minute programme broadcast on BBC, highlighting the work of a charity and appealing for donations to support its activities. The appeal aims to provide an opportunity for raising money and awareness to a variety of charities.
Our Lifeline appeal will focus on the devastating effects that loneliness can have on older people, and the different ways that Age UK can help.
Hosted by Age UK ambassador Len Goodman, the film features Colin, Joan and Patricia, who share how Age UK's befriending services and local activities have been a lifeline for them when they've needed help most.
When to watch
1.50pm, Sunday 21 April, BBC One
1.00pm, Wednesday 24 April, BBC Two and BBC Scotland
I'm honoured to be supporting this appeal for Age UK. Let's face it, none of us is getting any younger. And we all want to know that there'll be someone there for us when we need a little help.
Please watch and share our appeal with your family and friends
Your support makes such a big difference as it enables us to continue to be there for older people who have no one else to turn to.
Find out more on the Lifeline website
Further information and support for the issues raised in this appeal