Coronavirus (COVID-19) Update
Due to the coronavirus outbreak and following the government instruction that everyone should stop non-essential contact with others and travel. Age UK Hammersmith and Fulham has decided to close our activity centre whilst the government instruction remains in place.
Visit our Coronavirus (COVID-19) Update page for details on:
What services we are running during the coronavirus outbreak
How to access help
Volunteering during coronavirus
Information about coronavirus
The Age UK Hammersmith and Fulham Newsletter
Donating to Age UK Hammersmith and Fulham
We thank you for your patience and understanding during this difficult time and ask that you do everything to remain safe and healthy. We encourage everyone to always follow the advice from Public Health England as we continue to do so too:
https://www.gov.uk/coronavirus
****Please note the Local and Vocal Hub will be relaunching in September 2020 and so do keep an eye on this page for updates.****
What is the Local and Vocal Hub?
The Hammersmith & Fulham Local and Vocal Hub runs quarterly forums to gauge the views of local residents and enable them to question those providing services for older people in the borough. It's friendly and it's free. Come and join us now!
The Consultative Forum funding has come to an end and our meetings will take a new format. We will be called the Local and Vocal Hub. Our meetings will be managed by a steering group instead of committee members.
Each quarter we invite significant people responsible for delivering local services in Hammersmith & Fulham to talk about future plans. It's your opportunity to understand and question what they are doing in your name.
You'll find the atmosphere warm, friendly and inclusive. Everyone's view is important to us and we value people from all sections of our community.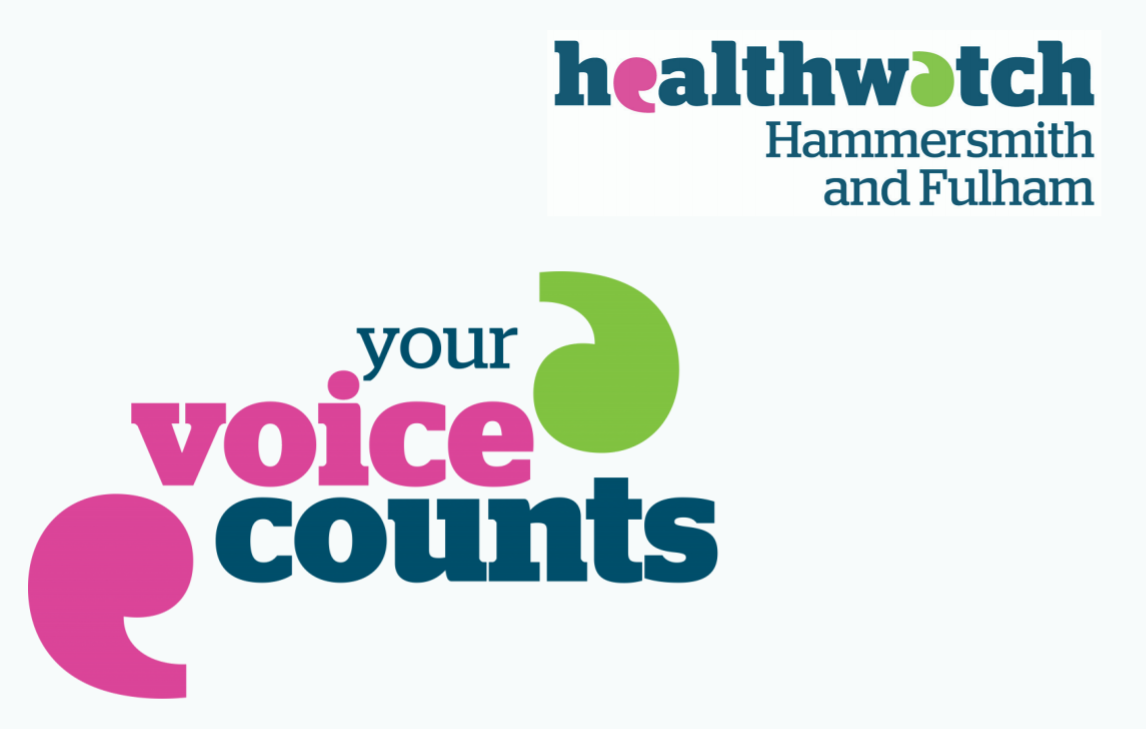 Our friends at Healthwatch Hammersmith and Fulham would like your feedback on the care and services you have received. Please visit their website to give them your thoughts on how things might be improved.Patient Expereince Healthwatch HF leaflet (1).pdf