Coronavirus (COVID-19) Update
CHARITY SHOP AND ACTIVITY CENTRE CLOSURE
Due to the coronavirus outbreak and following the government instruction that everyone should stop non-essential contact with others and travel. Age UK Hammersmith and Fulham has decided to close our activity centre and charity shop whilst the government instruction remains in place.
Visit our Coronavirus (COVID-19) Update page for details on:
What services we are running during the coronavirus outbreak
How to access help
Volunteering during coronavirus
Information about coronavirus
The Age UK Hammersmith and Fulham Newsletter
Donating to Age UK Hammersmith and Fulham
We thank you for your patience and understanding during this difficult time and ask that you do everything to remain safe and healthy. We encourage everyone to always follow the advice from Public Health England as we continue to do so too:
https://www.gov.uk/coronavirus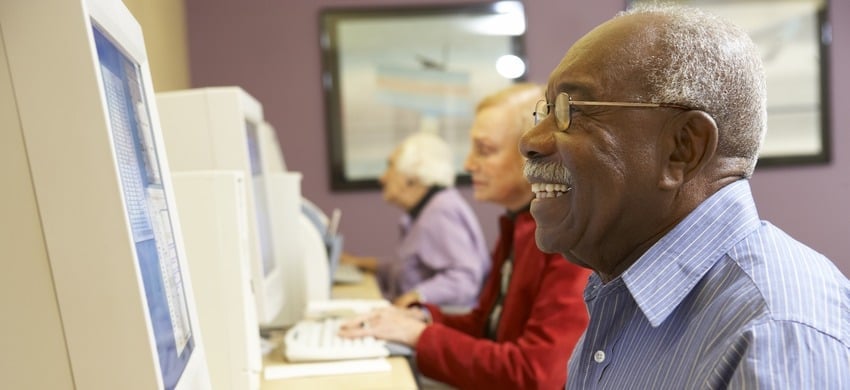 Are you an older person based in Hammersmith and Fulham? Why not become a member and help support our vital work.
Membership costs just £10.00 per year and helps us provide activities and resources for older people in Hammersmith and Fulham.
To apply, please contact Sophie:
Telephone: 020 7386 2651
Email: sophie@ageukhf.org.uk
Address: Age UK Hammersmith and Fulham, 105 Greyhound Road, London W6 8NJ
Once registered, you can pay your membership fee by cash or cheque at our Activity Centre or by sending a cheque by post to us at 105 Greyhound Road, London W6 8NJ. Cheques can be made payable to "Age UK Hammersmith and Fulham".
As part of our membership, you will receive a membership card and regular updates of our forthcoming activities and services.
In addition, the membership fee is a source of unrestricted income permitting the organisation to provide for the local older and vulnerable members of our community in ways that we are not able to receive funding to assist with. In these times of budget cuts and limited funding opportunities, we are reliant on other methods of raising funds to assist so many who need the help.
Contact Sophie for more information on 020 7386 2651