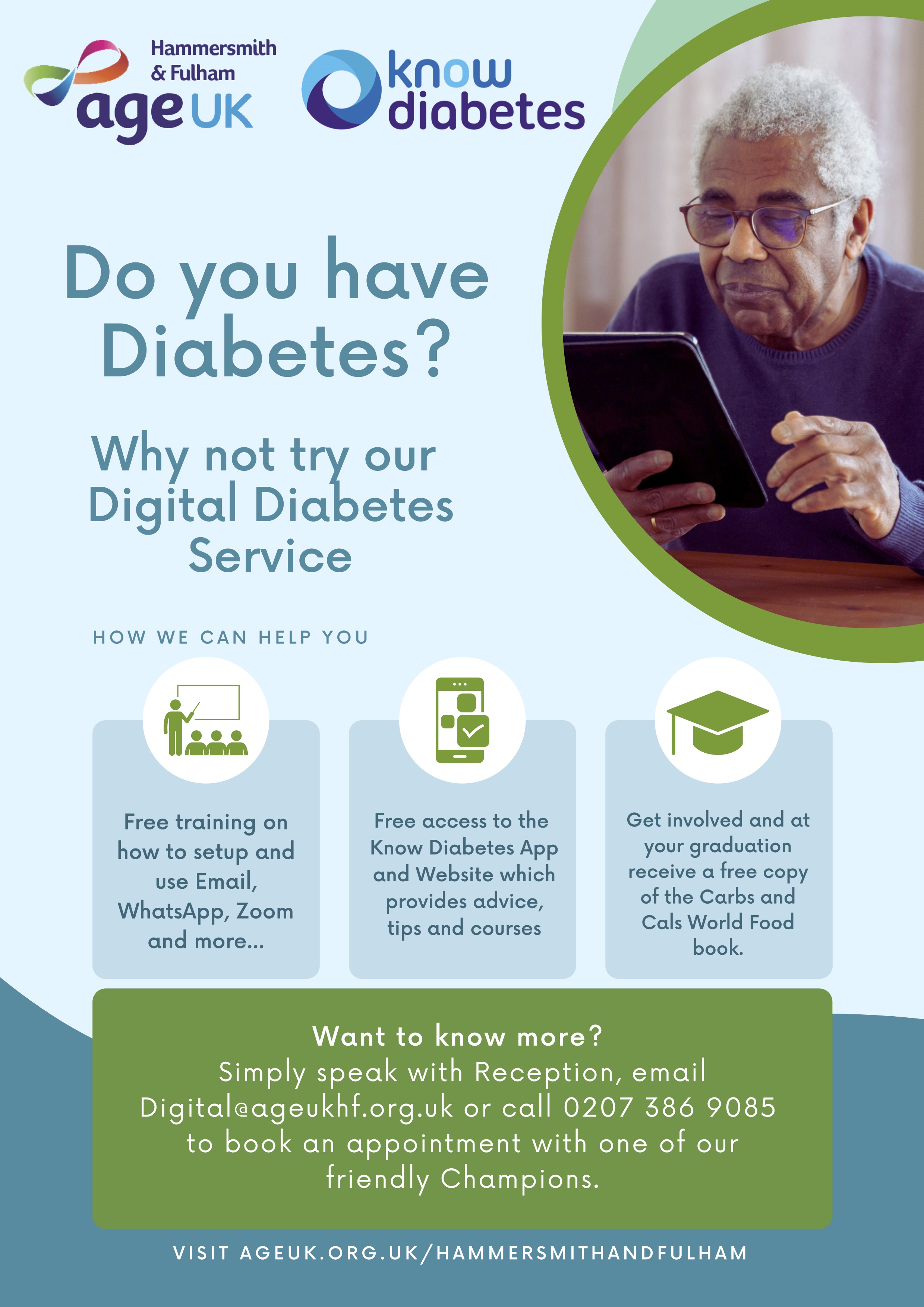 Our Digital Diabetes service in collaboration with Know Diabetes aims to support people in accessing online diabetes services whilst developing their basic digital skills. It provides a single place for NHS Professionals and people with diabetes to find information about local resources and access to useful diabetes management information.
How can we help?
We offer a free service to help more people become digitally included by using the Know Diabetes app and website where they can learn about diabetes, track progress with access to your health record and get advice and tips. Our service also includes tailored training on all things "digital" from how to set up and use Email, WhatsApp, Zoom and more. Digital skill sessions are provided on a one-to-one basis, using any type of device (laptop, tablet, smartphones etc) giving learners the opportunity to learn at their own pace.
What will it achieve?
It endeavours to support people with diabetes to have:
Better health outcomes and improved self-management
Increased peer support
Improve mental well-being including reductions in social isolation and being able to access virtual group consultation
Improve knowledge of available services including public health and community programmes
Improve confidence and self-management skills
How can I get involved?
Simply call 0207 386 9085, email digital@ageukhf.org.uk or use our referral form to book an appointment with one of our friendly champions.