The census is a survey about all the households in England and Wales.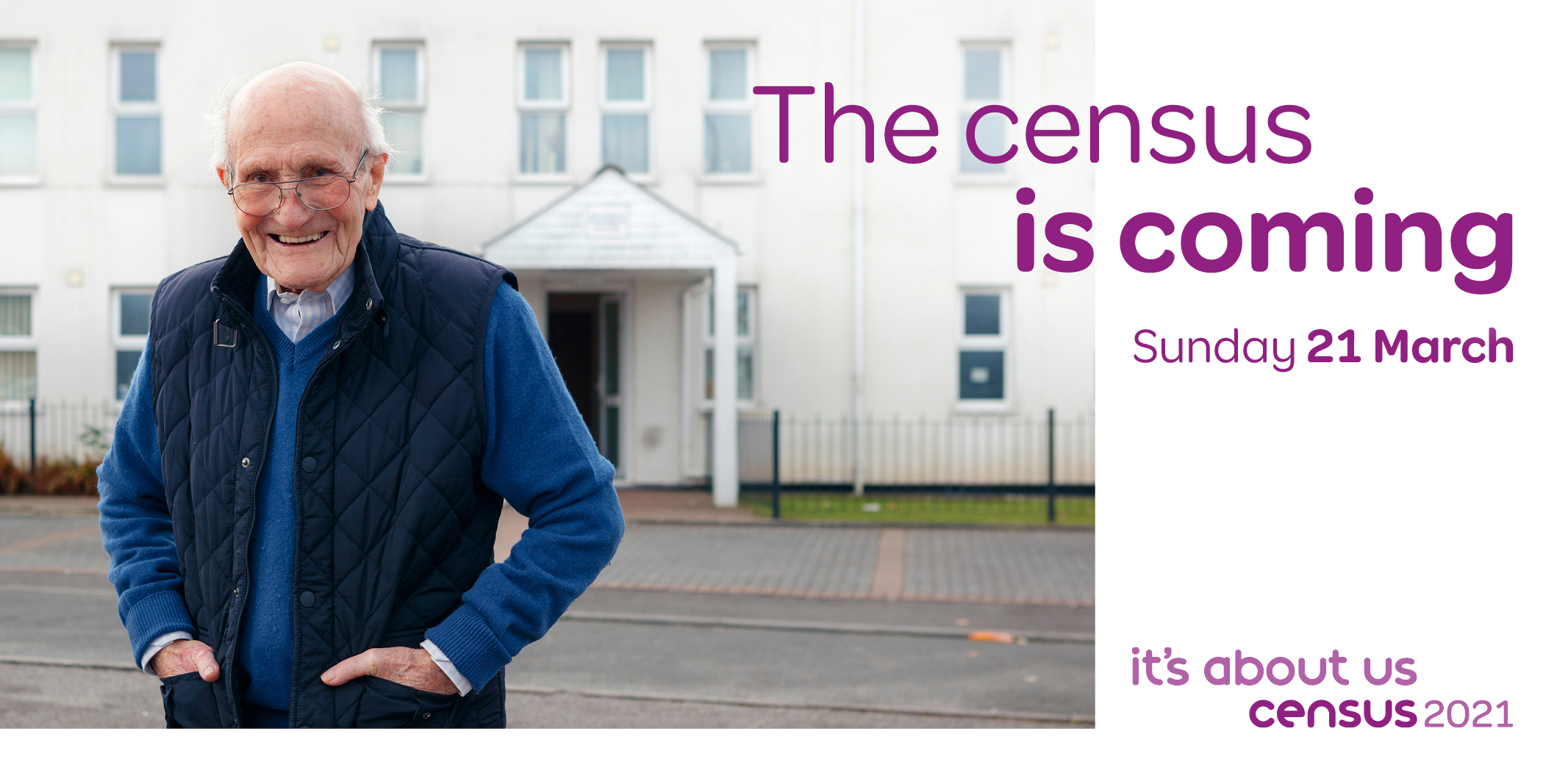 If you have questions about the Census 2021 you can visit the census website here Or contact The Census team using the details below:
England
Telephone free: 0800 141 2021
Email: 2021census.engagement@ons.gov.uk 
The census is here
The census informs decisions about the things that matter to your community.

It's important to fill in your census questionnaire because it gives the office for national statistics the most detailed information we have about our society. You must complete the census by law.
Census data helps inform funding decisions on public services in your area. All kinds of organisations, from local authorities to charities, use the information to help provide the services we all need, including transport, education and healthcare. Without the census, it would be much more difficult to do this.
When should I fill in my census questionnaire?
Every household should complete the census on Sunday 21 March 2021 or as soon as possible after. If you've responded before 21 March and things have changed, you can let us know by calling The Census team for free. You can find the numbers below.
The census should take about 10 minutes for the household questions and 10 minutes per person.
Complete your Census online here.
Your answers should be about the people who usually live in your household on this date – even if you're filling it in before then.
You have until 4th May to complete your census.
Do I have to take part?
If you live in England and Wales, you must take part in the census. Census information helps inform how billions of pounds of public funding is spent. By taking around 10 minutes per person to fill in the census questionnaire, you will help make sure your community gets the services needed now and in the future.
What if I cannot fill in my census questionnaire online?
We know there are some people who will find completing their census online challenging. The census team are here to help with a wide range of support services. They will make it easy for you, whatever your needs.
Services include:
• Guidance and support in many languages
and formats
• Help over the phone, in a web chat or on social media
• A paper version of the questionnaire, if you prefer
• Accessible census guidance, for example, in braille
Local support
The Census team are running several local support centres who can all support you with completing your census. Due to current government guidelines some of the centres may only be able to provide support over the phone however they will open to support in person as soon as they are able to.
Find your local support centre and the details of their opening times and contact details here
If you live outside of these areas you can contact the Census using the details below or contact Age UK Herefordshire & Worcestershire.
Find out more about the census here
Useful leaflets:
Your questions answered leaflet
Contact the census
Telephone free: 0800 141 2021
Advisers are available to help you at the following times:
Monday to Friday, 8am to 8pm
Saturday, 8am to 1pm
Sunday, closed
Census weekend (20 – 21 March), 8am to 8pm
Language helpline: 0800 587 2021