Toenail Cutting & Chiropody Service
We provide a simple toenail cutting service as well as a regular clinic taken by our visiting Chiropodist.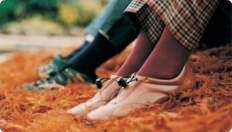 Our simple toenail cutting and foot care services are offered to help keep feet in good order.
The service is offered to older people who are not able to cut their own toenails due to not being able to reach their feet.
This service is provided by our own trained staff following strict infection control procedures.
Please note: this service is not suitable for diabetics or anyone taking blood thinning medication ie Warfarin.
The toenail cutting service is available by appointment only at the following locations:
Age UK Herne Bay & Whitstable
16 Reculver Road
Herne Bay
Day and time: Alternate Mondays and Tuesdays, 10.00am - 3.00pm
Chiropody
For those who are unable to use the above service, we do have a visiting Chiropodist who provides a regular foot clinic. The charge for this service is £18.00 per session.
Please contact the Office of Age UK Herne Bay & Whitstable for both services, booking is essential.
Contact
Office Manager
Phone: 01227 749570