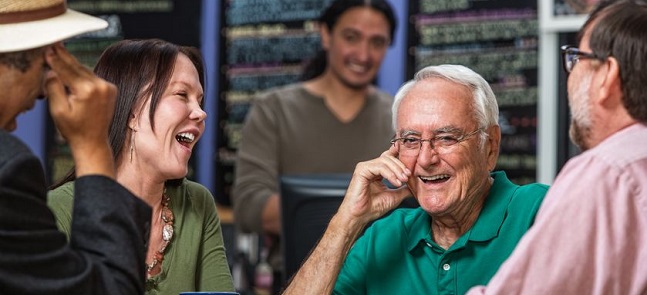 Age UK Hertfordshire strive to make later life a fulfilling experience for all. Here you can read the stories of just a few of the people we've worked with.
Caring for her husband while struggling with health issues of her own, Lorraine needed the support of our Information & Advice team.

After he lost his wife, living in their home became lonesome for John - but finding new friendships at our Men in Sheds group made a world of difference.
Noreen's family feared that they had lost her overnight following her dementia diagnosis. But with new friendships at Chalmers Court Day Centre, Noreen has begun to rediscover her confidence.

Lillian valued her independence but could sometimes get a little lonely. After joining her local 10-3 Club and meeting a Befriending volunteer, Lillian has just the company and conversation she craved.