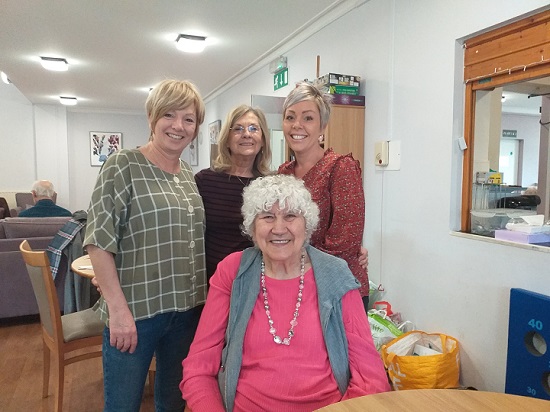 Dawn is 80 years old and lives on her own, she has lived in her house for fifty years. She has a number of health issues including arthritis, diabetes, asthma, high blood pressure, thyroid problems, being hard of hearing and atrial fibrillation.
She has two daughters one lives in Essex and the other in Cambridgeshire. She has no regular contact with her neighbours and because of her physical limitations she is very limited with her social interactions. She does have a cleaner and a volunteer visitor from Age UK Hertfordshire, she uses our InTouch service and is a telephone club member with us. She has received support from our Information and Advice department in the past about budgeting support.
She also attends one of our lunch clubs.
We asked her what Age UK Hertfordshire do for her that makes a difference and she said:
'I am lucky I have a volunteer visitor who comes when she can and plays Rummikub with me, I have a telephone call every week and my cleaners are lovely and always bring me cake.'
'The reason I come to the club is that I enjoy the atmosphere, it is so friendly. Each week I spend Wednesdays looking forward to the next day, Thursdays having a great day and Friday looking back on what we did at the club, so although the club is only one day a week, it occupies my mind for three days a week.'
'Coming to the club brings me a great deal of comfort and I don't feel so alone anymore. My emotional and physical health would decline dramatically if I didn't have this club to come to, I am sure of that.'