Clitheroe Health and Wellbeing
Changes to our Help in the Home Service
We are restarting our HitH Service due to the need for support with domestic tasks for those who have not had help over the last few months. This will be done with extra safety precautions in mind to ensure that our help is carried out in the safest possible way.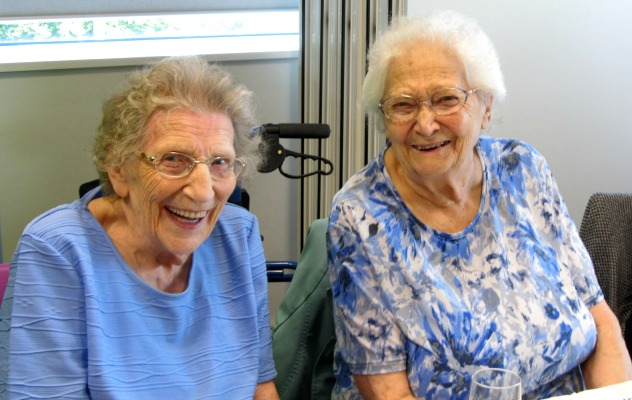 Situated in the heart of the local community the Clitheroe Health and Wellbeing Centre in South Oxhey is a brilliant venue where older people can socialise, enjoy a hot lunch and/or take part in a range of activities including:
entertainment
quizzes
speakers covering a wide variety of topics
events
seated exercises
information and advice sessions
chiropody and toenail cutting
To find out about special events and classes, see our calendar here.
Why not join our Men in Sheds project?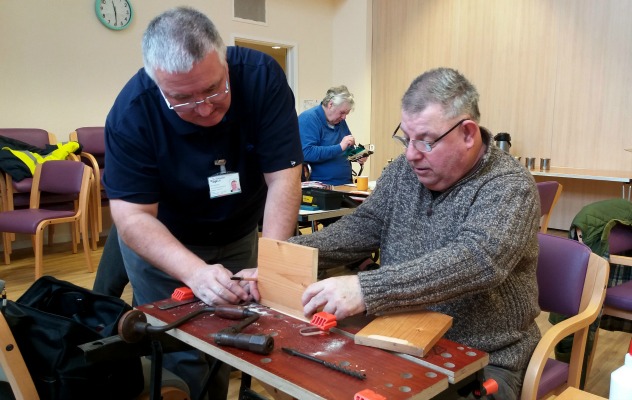 Our Clitheroe centre also offers our popular Men in Sheds project which offers a warm and welcoming space where you can share and learn new skills and hobbies and pass on skills you've acquired in a friendly, social and supportive environment:
Participating in a group and taking part in activities can have a positive impact on a person's health and at Age UK Hertfordshire's Men in Sheds project older people can get together to share interests and provide support. At one of our sessions you might:
Learn how to do modelling
Get involved in painting
Take part in a woodworking workshop
Enjoy a gardening session
"Men in Sheds is such an exciting project, it's the kind of initiative that really belongs to those who take part in it. The atmosphere is relaxed, warm, welcoming and fun. It is an opportunity to be involved as little or as much as you like." Service Manager
How it works
The members decide for themselves which activities they would like to organise. A session lasts for two hours and during that time members may learn a new skill or enjoy a variety of activities. It's a great way for older people to socialise, share their knowledge, skills and expertise and learn something new and interesting.
When and where
Every Monday and Thursday from 10am-12noon
For more information and to join the Clitheroe Centre or Men in Sheds, contact Kerry James between 9am-4.30pm on:
01923 256360 or 0208 428 5507
Or email clitheroe@ageukherts.org.uk