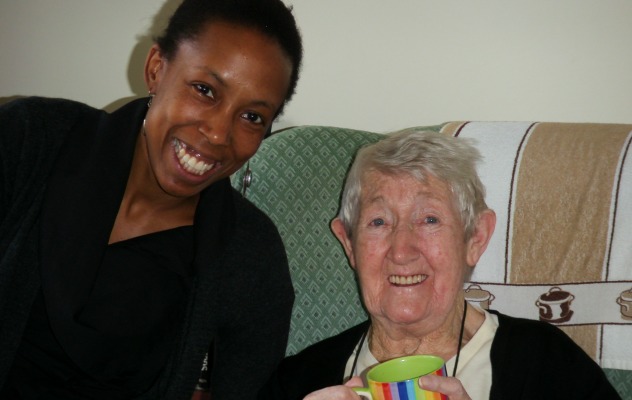 Age UK Hertfordshire Befriending Services are entirely free, available throughout Hertfordshire, and aim to ease loneliness and isolation for people aged 50 and over. Options include both Telephone and Home Befriending depending on your individual situation. Our Befriending volunteers are all carefully checked and fully trained and we try to match people with similar interests so there's always something to talk about.
Telephone Befriending
Our Telephone Befriending Service offers the chance to share a friendly chat on the telephone with a weekly call from one of our volunteers.
Home Befriending
Our face-to-face Befriending Service offers companionship through a weekly home visit; you'll be matched to a volunteer who will be happy to share a joke, reminisce, and listen to any worries.
How do I sign up?
You can refer yourself, or alternatively you can be put in touch with your team by your loved ones or other organisations such as social services. Once you have been referred to us, our Befriending Coordinators will arrange a visit to discuss your needs and to explain more about the service.
For more information please call your local coordinator between 9am-4.30pm:
East Herts and Broxbourne
Telephone: 07772 173 659
North Herts and Stevenage
Telephone: 07538 954 189
St Albans, Harpenden and Hertsmere
Telephone: 01727 859 583
Watford and Three Rivers
Telephone: 01923 256 361
Welwyn Hatfield
Telephone: 01707 375 814
Become a Befriending Volunteer
If you would like to join us and become a befriending volunteer, visit our volunteers page for further details.