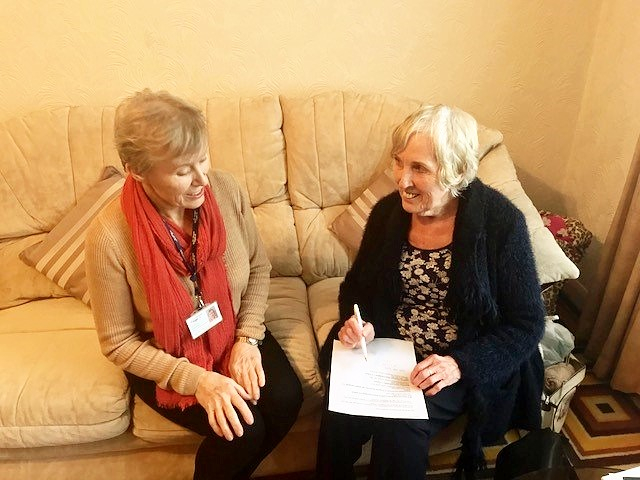 Home Visiting
If you are over the age of 65, live alone, don't currently have regular social contact, and are housebound, or unable to get out unless accompanied, we can provide Befrienders who will visit you in your home once a week to provide friendship.
Good Neighbour Service
If you require occasional/one off practical assistance or support such as learning how to use Information Technology in your home, attend a health appointment, sorting out paperwork or going for short walks or any other practical support that a "good neighbour" would provide our volunteers can support you.
Phone Pals
If you would like to be contacted by phone for a social chat we have volunteers who can telephone you once a week.
Contact
If you or someone you know, would like to find out more information any of the services, please contact a member of our team on 020 8589 0071 Monday - Friday 9:00am - 4:00pm.
If you would like to discuss other ways we might be able to help you, please contact us for a no obligation chat on 020 8756 3040 or email enquiries@ageukhhb.org.uk