Returning to volunteering
Under the new national lockdown, we all need to stay inside our homes. We're allowed to leave the house to volunteer, but only if we can't do the voluntary activity from home. If you're volunteering outside your home, it's important to think about the risks and how to keep yourself safe.
The organisation that you volunteer with should conduct a risk assessment with you to help you think through some of these issues.
Under the national lockdown, we're still allowed to leave the house to go to work or volunteer, if it's not possible to do these things from home.
However, there are some important things to consider.
Some people are at higher risk from coronavirus and may want to pause volunteering outside of the home for the period of national lockdown. This could be because you: 
are over the age of 70 
have underlying health problems which mean you're at greater risk 
live with or care for someone who is more vulnerable.
If you're clinically extremely vulnerable, it's even more important to be careful. The Government are advising that people who are clinically extremely vulnerable should shield and not leave the house for work or volunteering at the moment.
We understand how important volunteering is for many people and that not being able to volunteer may be upsetting and disappointing. While it's hard, it's important to remember that these restrictions are not permanent and that you will be able to return to volunteering in the future. You may also want to explore volunteering opportunities which can be done from home, such as telephone befriending.
If you do decide to continue volunteering outside the home, it's important to take steps to stay safe.
Some volunteering roles come with greater risks than others. For example, volunteering in a hospital will be riskier than over-the-phone befriending. Sometimes it won't be obvious how risky your role is. The following questions can help you to think through the risks:
Will you have face-to-face contact with people you

don't

live with?

Will you be in contact with the same people each time or different people? The more people you

come into contact with

the greater the risk of transmission.

Will you be around people who may be more exposed to COVID-19? For example, health professionals?

Will you be able to socially distance from other people?
It might be possible for you to adapt your role to make it safer. You could explore the following:
Could you volunteer from home, for example over the phone or online?

If the role can't be done remotely, could you volunteer in a separate space to other volunteers?

Are you able to socially distance from other people while volunteering? 
Could you make sure you only volunteer with the same people each time? 
There are also precautions that all of us should be taking when we leave the house:
Wash your hands frequently with warm water and soap for at least 20 seconds. You could carry hand sanitiser with you for times when washing facilities aren't available.  
Avoid touching your face, eyes, and mouth when you are outside of your house. 
Stay at least 2 metres away from people that you don't live with.
Wear a face mask when in inside spaces with people you don't live with or who aren't in your support bubble.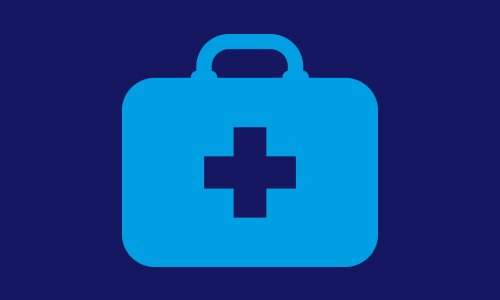 If you or anyone you live with has symptoms or has tested positive
Remember, you must not volunteer outside of your home if you or anyone in your household has symptoms of coronavirus and are waiting for a test or have tested positive for coronavirus. You also should not be leaving your home if you have been advised by the test and trace service that you need to self-isolate.