Age UK Isle of Wight expands digital support service for islanders aged 50+
Published on 01 October 2018 12:33 PM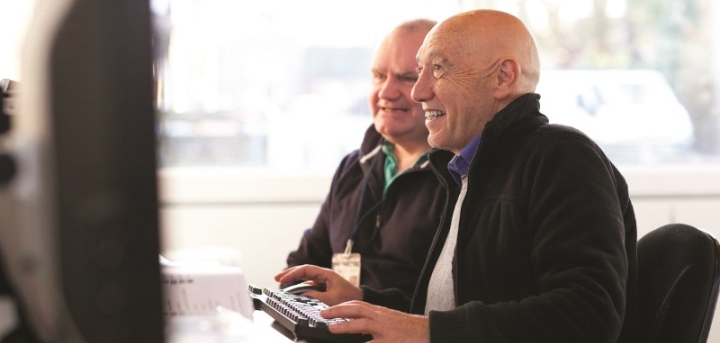 A local service which aims to promote independence, access to information and communication, is expanding its support services across the island.
The Digital Inclusion Project, delivered by Age UK Isle of Wight, as part of the Ageing Better programme, has been offering 1-to-1 digital support and drop in sessions for those aged 50 and over since April 2015. Demand for their services has been so great that the team has recently expanded, and the range of support has been increased.
The newly formed service offers tiered levels of digital support ranging from staying safe online and basic internet navigation, to help with smart technology, online banking and cloud storage. In addition, tutors now offer charged-for training and workshops to businesses and organisations, as part of the service's sustainability plan.
The team of volunteers and tutors work from various drop-in venues across the island, as well as offering 1to1 support in clients' homes, and at the charity's office in Newport.
Dan Taylor, Digital Inclusion Project Development Officer at Age UK Isle of Wight commented, "As an island with a high percentage of residents aged over 50, there is a huge demand for day to day digital support. Technology can be such a useful tool regardless of age, and can make a huge difference to people's lives, for example, we regularly help clients to get connected with relatives who live abroad via Skype or social media, so that they can enjoy regular contact. The expansion of our service means that we will be able to assist even more older and vulnerable residents, to help them stay happy, healthy and connected".
This updated provision will also contribute towards the sustainability of this vital service (currently funded by BIG Lottery until 2020), with clients being asked to make donations wherever possible, for the support they receive.