Cowes Rotary Club host free Christmas dinner for local older people
Published on 20 December 2018 12:50 PM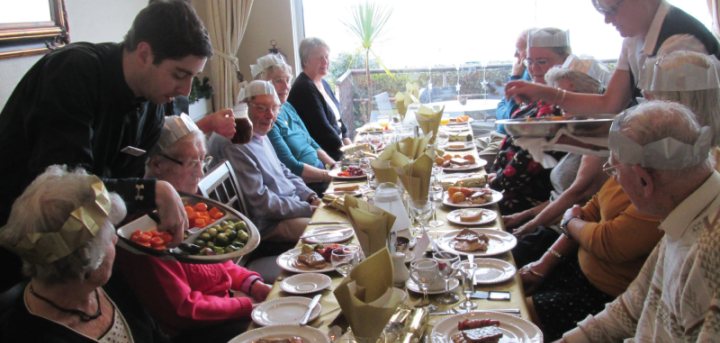 The annual Cowes Rotary Club Community Christmas Dinner took place at the New Holmwood Hotel, Cowes at lunchtime on Wednesday 19th December 2018. The lunch was sponsored by the Rotary Club of Cowes, and once again clients from local Age UK Isle of Wight (Age UKIW) Memory Groups were invited for the afternoon.
Nearly 20 members of local Age UKIW clubs were met with a glass of sherry before sitting down for a traditional three-course Christmas lunch, followed by coffee and cheese and biscuits. Santa Claus even made an appearance with a special gift for everyone attending.
Mark O'Sullivan, Age UKIW's Good Neighbour Scheme Team Leader, said, "This event is an annual highlight for everyone who attends, it provides a fabulous lunch and good company in really nice surroundings. Cowes Rotary Club has always taken a keen interest in the work of Age UKIW, and their President has selected our local clubs as his chosen charity for the next year. It is really very generous of Cowes Rotary Club to provide this lovely lunch again and we thank them for their valued support."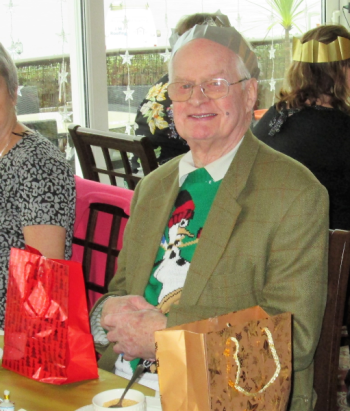 Cowes Rotary Club was represented by past president Keith Breeze and club secretary John Hamar. Keith, who also played Santa Claus, said, "Cowes Rotary Club are proud to fund this annual event at the hotel and have done so for a number of years. You have only to look around the room to see how much benefit everyone gets from this. Christmas can be a lonely time of year for some, this is our way of helping to put a stop to some of that."
Age UK Isle of Wight is a local, independent charity that provides services and support to all Islander's over the age of 50 to help them live well, independently. To find out how they could help you, or someone you care about, to improve quality of life visit Our Services page or call (01983) 525282.